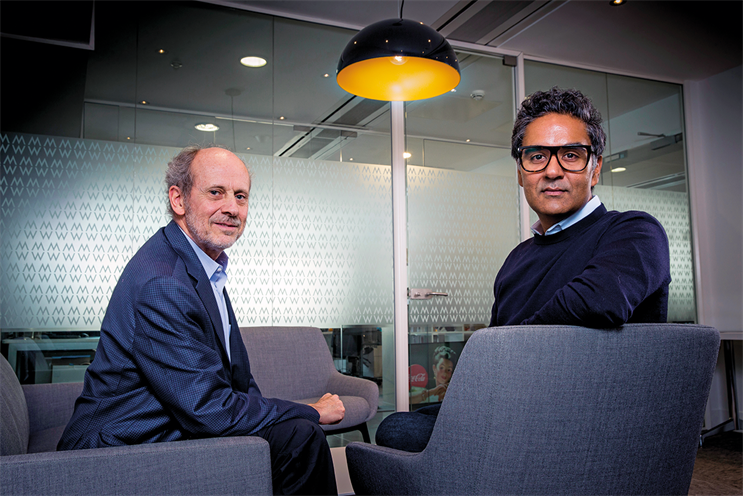 If there is one word that characterises current attitudes to Europe, it is 'uncertainty'. Which is perfectly reasonable, given that in just three short years several events have shaken the very foundations of the region. Acts of terrorism, an immigration crisis, violent political shifts to the far right... not to mention Brexit. Europeans could be forgiven for feeling anxious. Yet, as we travel around Europe on business, we see a more optimistic picture.
At McCann Worldgroup we have embarked on a pioneering study across 15 European countries with more than 15,000 people. The study reveals that behind the region's apparent turmoil a very positive story is emerging – full of opportunity for brands.
Euro-metropia : a connected Europe
Rather than a Europe of patriotic isolationists, we found an open and flexible approach to European identity. The Internet has undermined the concept of borders, allowing like-minded individuals to connect irrespective of geographical location. Loyalty is now likely to be granted to communities rather than nations. Nearly half (49%) of Europeans feel that the nation state is an outdated model for European countries; 55% believe that citizenship should be a matter of choice, not birth.
New Europeans dream of actual as well as virtual mobility. Although they perceive cultural, financial and linguistic barriers to European travel, they believe these will weaken: 82% of our respondents expect that in the future it will be easier to travel around the continent. Further exchanges of ideas and 'cultural remix' will be good for creativity and the cross-border movement of talent: 80% of Europeans agree cultural diversity is Europe's greatest wealth, while 64% think the blending of cultures leads to a better world.*
But weakening loyalty to European nation states has also sparked separatist and independent movements. Suspicion of outsiders – particularly from outside Europe – is also a reality among certain sections of society. Will this tension between openness and antipathy continue to be a feature of a New Europe? Brands could play a leading role by celebrating diversity and modelling empathy across their brand ecosystem, from communications to services, from experiences to partnerships.
A caring Europe: The empathetic union
A desire for fairness and a communal spirit persists across Europe. Equality between European countries scored overwhelmingly higher than class, gender or age equality as the most important factor for the future of Europe. Business is clearly being called upon to help: 72% of Europeans believe brands and business should play a greater role to bring Europeans together.
The 'caring' trend can also be seen in a shift away from materialism: 73% of Europeans think we should 'share more and buy/own less'. Many think memories are more important than possessions, hence the rise of the experience economy.
Although predominately secular, more than half of Europeans see themselves as 'spiritual people'; but not, it seems, in a religious sense. Instead, there is a quest for calm and mindfulness as a reaction to the ambient roar of technology. This more nurturing society has implications for brands and the way they communicate. In our broader global research, people now respond more positively to brands that speak to everyone, rather than individuals or elite groups.*
Life in a circula age
Re-use, re-cycle, respect the environment. The need to take a personal stake in the future of the planet is very much at the forefront of European thinking. This 'circularity' is affecting the way people make choices and apply value to purchases. They also look to guidance and leadership from business. A staggering 96% of Europeans think companies should be required by law to protect and conserve nature.
If in the past the primary objective for companies was to focus purely on sales, increasingly, intangible – and often deeper – human values are equally and, in some cases, more significant contributions to market value. Brands are expected to play a broader role in society, to contribute to communities, to develop real, emotional connections with people, and to be stewards for the planet. With humanity comes honesty – the value Europeans want most to see shared across the region. In turn, when asked what brands and business should be required to do, Europeans rank being truthful second after protecting the Earth.
We had a sense that perhaps a different story might be unfolding beyond the headlines. So we decided to uncover the truth of what the potential of 'Europe' really means to its citizens


Pablo Walker, president, McCann Worldgroup Europe
Tracking society: security versus surveillance
While terrorism is unsurprisingly the greatest source of fear for Europeans today, there is also paranoia privacy is being eroded – 71% said they currently take steps to make their online activity less traceable. A third of respondents said they would support businesses that educate them in defence and safety measures. Safety, security and reassurance are familiar and effective brand values, in sectors ranging from healthcare and financial services to automotive. People prefer brands to watch over them, rather than watch their every move. With GDPR, Europe is leading the way on data protection. This is good for brands – it's much easier to talk to someone who actually wants to hear from you.
The role of personal technology and social media has bred a resurgence of traditional values and pastimes. More than half (57%) of Europeans say if we all leave social media tomorrow, the world will become a better place. There's no doubt Europe is an ideal place to stay connected to – and celebrate – those connections but with a cautious eye as technology becomes more pervasive.
Global Venice: a cultural Europe
Europeans have immense pride in their history and heritage. The most popular definitions of Europe were 'a culture', 'a civilisation' and 'a history'. Culture has immense appeal and generates wealth: a major exhibition in a city can radiate outwards to touch merchandising, commerce, hospitality and the media.
Indeed, 85% of Europeans believe tourism is vital for the strength of their local economy, while 84% are proud of their country's hospitality to tourists. Dr Rodney Collins, regional director, Truth Central, Europe and the study's architect, points out: "There is a cultural economy – 'the purple economy' – which derives its value from the cultural aspects of goods and services. Provenance and heritage ('Made in Italy') are increasingly important constituents of brand value. At the same time, brands that support, enhance and celebrate local culture are likely to be warmly perceived."
Open for business
There is a new opportunity here for brands to play a much bigger and more inclusive role in culture. They have permission to speak out on subjects not previously their domain: the environment, diversity, equality. By leading positive change, the consumers of a New Europe will repay them.
New Europe in 90 seconds
Touching on areas ranging from technology and security to work and culture, McCann Worldgroup's Truth About New Europe study draws on a survey of 15,500 Europeans across 15 countries and in-depth interviews with handpicked experts.
The most popular definitions of Europe were 'a culture', 'a civilisation' and 'a history'. Brands that enhance and celebrate culture will be welcomed in this New Europe.

80% of Europeans agree that cultural diversity is Europe's greatest wealth, while 72% of Europeans believe brands and business should play a greater role in bringing Europeans together. Inclusivity and diversity should become watchwords within any business.

73% of Europeans think we should 'share more and buy/own less'. There is a rise of a kinder, less materialistic culture – people aspire to brands capable of human, emotional connections, as well as those that have a strong ethical code.

96% of Europeans think that companies should be required by law to protect and conserve nature. Sustainability is no longer optional.

In an era where fear and uncertainty are omnipresent, safety, reassurance and security are brand values that are no longer a nice to have. This is apparent when asked what adjectives best described a successful brand in Europe. The Top 3 were 1. Trustworthy; 2. Visionary; 3. Powerful.*
Source: Truth about Global Brands 2: Powered by the Streets (2018)
For further details contact: jessica.bayat@mccann.com