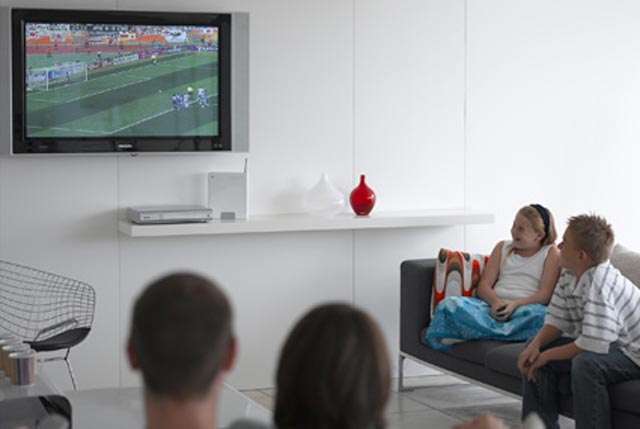 Ever since digital technology exploded onto the media landscape, TV has increasingly been seen as the poor relation - an old-fashioned platform that is gradually falling victim to media fragmentation.
Younger audiences are becoming resistant to TV ads, while the proliferation of new platforms has seen marketers and agencies searching out communications options beyond the 30 second spot.
However, we are now witnessing a phenomenon that is breathing new life into TV - so much so that the future for TV has not looked so healthy for decades. And it is all down to social media - the very thing that many thought would be a further nail in TV's coffin.
Social media is having a profoundly positive impact on TV viewing as a new group of highly-engaged viewers are using social media to talk about TV programming and advertising and to influence the content and brand choices of their social peer group.
This is the surprising finding of Initiative's latest global research report: "The New Power of Television: How Social is Revitalizing the Future of TV". Led by the US and China, this new trend is seeing TV and social media working in combination to provide a hugely powerful new communications opportunity.
Rather than replace TV, digital technology has given TV more screens and devices on which to broadcast and given rise to a social media phenomenon that is actually amplifying both programming and creative messaging.
Television viewing working in tandem with social media has created a new group of highly influential consumers, the TV Talker. Making up more than half of TV viewers aged 16-54, they share ads they like and post frequently to their larger social network, sharing brand stories and driving ad messaging.
As a result TV and social media are now providing marketers with a synergistic pairing that is delivering unexpected creative and media opportunities. And this new group of technology-enabled, engaged TV viewers are now influencing brand choice and purchase decisions through social media.
What did surprise us is that the need for online conversation, as social media matures, is actually attracting highly engaged viewers back to TV. Added to this one of the key drivers of this behaviour is celebrity culture.
TV Talkers are passionate about celebrity and pop culture and, in major markets, almost all of those respondents who said they like to keep up with popular/celebrity culture - over 85% - said they also like celebrity watching and talking about it with others.
This passion for pop culture is pivotal for marketers because the TV Talker treats advertising like an element of pop culture - they will actively share brand advertising they love with their social network.
Social TV presents fantastic opportunities for forward-think marketers. We believe there are five key things that marketers must do in order to harness the power of social TV.
First, create fully-orchestrated TV Talking experiences over time - before, after and, critically, during broadcast.
Second, create a multi-screen and multiple element experience to make your brand easy to share and easy to explore.
Third, implement social governance strategies to maintain your relationship with the valuable TV Talkers.
Fourth, invest in analytics to prove the value of TV Talk on brand equity. And fifth, test and learn new technologies to give your brand first-mover advantage.
The synergistic effects between television and social are just the beginning of the possibilities. What is really fascinating is that TV is now a central navigation point in a brand experience where people can engage and create their own version of the brand story across many screens. Brands are being rewarded when they innovate in this space. It's a truly exciting opportunity.
Sarah Ivey, EVP, communication planning, worldwide, Initiative

To read the full report contact Sarah Wragg, manager, worldwide communications, Initiative