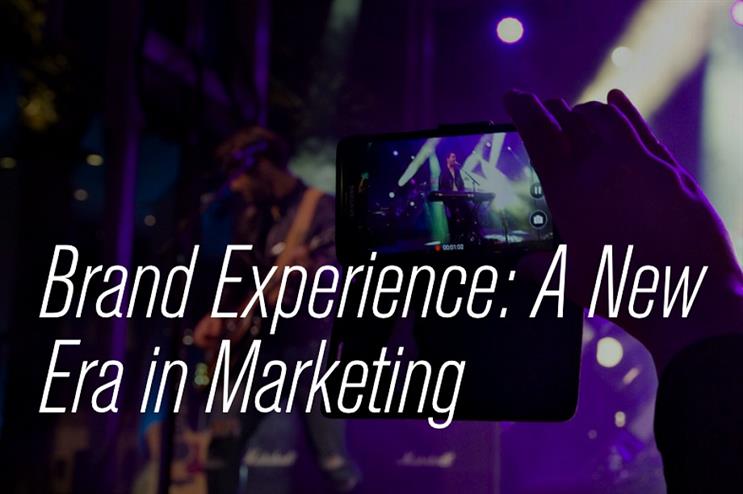 The survey has revealed that one in three CMOs are now predicted to allocate 21 to 50% of their budget to brand experience marketing over the next three to five years.
The report uses research from a global survey, conducted by Freeman and data solution provider SSI, which shows that marketers trust sensory experiences to build relationships, drive sales and draw in new audiences.
Marketers are seeing positive results from immersive, sensory brand experiences - which can include everything from events, trade shows, sponsorships, virtual and hybrid events, and exhibits, to permanent installations, virtual or augmented reality experiences, and cutting-edge pop-ups - and they are expecting to increase spend in the area of experiential so as to get closer to consumers and build customer loyalty.
The survey gathered data from 1,000 marketing professionals throughout North America, Asia and Western Europe, who operated in roles across B2B and B2C sectors, and confirmed that brand experience is more central to their roles today than it has been previously.
Those studied believed that both B2B and consumer audiences are now seeking a more peronalised experience and interaction with brands, and more than 9 out of 10 of the sample agreed that brand experiences deliver more compelling brand engagements.
Other key findings
Key findings from the research include the fact that marketers believe brand experiences increase brand loyalty, with 59% of CMOs recognising brand experience for its ability to create ongoing relationships with consumers.
Customisation is an important element in experiential. Freeman's research found that customised experiences create stronger connections, but marketers may not be moving fast enough. Currently the top three tactics brands are using to drive brand experience are their website (58%), social media (57%) and email marketing (51%), but they are not making use of technology as an immersive tool.
Companies that deliver more that 20 events per year are more likely to take advantage of technological tools, such as interactive touch screens, location mapping, virtual reality, and gamification.
Personalised experiences using immersive technologies are more common in Asia, with 42% of marketers using sensory interaction as a means of making an experience more personal, compared to 28% in North America and 13% in Western Europe. Some 31% of Asian companies are making use of virtual reality, while only 7-9% of companies are doing so elsewhere.
Finally, the research found that brand experience is growing across all sectors, but there is a disconnect throughout different marketing roles within organisations. For example, 48% of CMOs believe that brand experience can showcase thought leadership, but only 33% of brand managers and 28% of event planners echo this belief.
More than 58% of CMOs feel that brand experience delivers strong impact in connecting audiences to their brands and increasing advocacy, but the statistic drops to 13-18% for brand managers and event planners.
Chris Cavanaugh, executive vice president and chief marketing officer at Freeman, said: "The role of brand experience continues to increase in scope and importance, as audience expectations evolve. Steep competition, changing demographics and more sophisticated audiences mean now, more than ever, marketers need new approaches. The right brand experiences have the power to evolve brands, build relationships and inspire action. Our new research helps us understand brand experience as a medium of the future."
In February, Freeman announced the launch of its digital event technology division, which is based in the UK. In November, the agency's experiential division FreemanXP expanded into Singapore and China.
More: Download Event's latest in-depth reports on the Future of Shopper Activations, and Festivals 2025.
For your daily hit of news from the brand experience community, weekly brand and inspiration updates or your monthly trend download, register and subscribe to Event and our bulletins.
Comment below to let us know what you think.