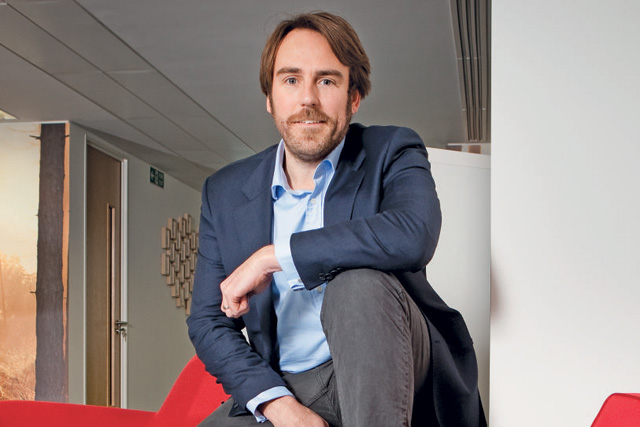 Over the past year, the smartphone has become omnipotent, transforming into a bastion of commerce, and near field communication technology in products such as the Samsung Galaxy signals that a world where even wallets are redundant might not be so far away.
If that wasn't overwhelming enough, the impending widespread distribution of 4G illustrates that the pace of change is not going to slow down. In fact, it's going to get much, much quicker.
Perhaps the most significant implication of the power of the mobile phone is that we're living in a world of lightning-speed connectivity. We're all on, all of the time. And the mobile phone is the constant companion to our frantic days. Our mobile phones have become our best friends – and the advent of Apple's friendly Siri and the recent release of Google Now demonstrate this phenomenon perfectly. Not only are mobile phones the devices that we talk into, they have become the devices that we talk to. And that's a powerful way to finally, truly, bridge the gap between the real and the virtual worlds.
For advertisers, the mobile phone has become the window to the customer – replacing the shop aisle as the place where people first see, stress-test and come to understand brands. The future of retail is through the screen; selling has transformed into a mobile experience. The immediate nature of the device means that people can instantly explore a product, whether comparing prices while shopping or satisfying an immediate need to buy the pair of trainers that just walked past them in the street.
Once we've realised the potential for mobile to act as the main point of purchase, the next question is how to best take advantage. Unlike other channels, it is present in every aspect of the purchase journey, so it can serve many purposes. At MBA, we believe in Brand Action; brand response updated for the new digitally integrated world. And we believe that mobile is a device that can drive both of these parts in order to achieve a much more effective whole.
On the one hand, branded apps and intuitive, insightful user experience can pull people into the brand at crucial moments of decision-making, immersing them in powerful experiences. The instantaneous nature of mobile means we can help our clients be there when people first decide they want a product, to grow our brand personality and presence and to create a narrative around what we sell. We discovered this when working on mobile apps for our client Novotel. We were able to bring to life the world behind guests' in-hotel dining experience by connecting with them intimately through smartphone technology, helping us to build our sustainability offering and to demonstrate just how deep our commitment to well-being really went.
But mobile also helps us to drive action. People accessing information on the move are primed for response, with nine out of ten mobile searches leading to action of some kind (Search Engine Land, 2012). Even more importantly, an impressive 50 per cent lead to sales. At this end, we need to ensure all brands have a slick journey from interest to payment.
All this change is exciting for us. People can now buy clients' products instantly – and immediately tell their friends about them. But these are also scary times. Because it means agencies need to change too. And all against a backdrop of the UK playing catch-up with many emerging markets such as in South America and Africa that have adopted mobile (and particularly mobile commerce) at a quicker rate. Note that half of Kenya's GDP now moves through mobile money (The Guardian, 2012).
In order to keep up internationally, agencies need to master the art of adaptation. The way we have tried to do this at MBA is by investing in schemes such as The Bakery (the IPA's tech accelerator programme), participating in the Marketing Society/Seedcamp programme and getting involved with the Government's Technology Strategy Board. And we're also actively hunting out the best young talent and training them up to be brilliant, through a combination of traditional graduate recruitment, making the most of the various creative apprentice programmes that are available and creating our very own #ideacademy, which is a global search with a rigorous 24-hour "ideathon" that will lead to a paid internship.
The most important thing to remember, though, is that the core of what we do will always remain the same. Of course, these fundamentals must be viewed through the lens of the digitally integrated world, but they have also got to pay testament to what we've always known to be true. We must continue to make an emotional connection with our audience and find ways to encourage them to change behaviour. We just need to remember we're working on a smaller canvas than before.
And it's in this delicate balance of technology and age-old creative craft where we think the magic lies; the sweet spot that will really make mobile work. At MBA, our way of achieving this is through a learning culture, a cutting-edge understanding of technology, investment in youth and a structure that gets the best from people. We're a creative agency for a digitally integrated world.


Point of view
The most recent app I've bought is… Feedly – the best alternative to the defunct Google Reader.
A great mobile site is… It's about responsive sites now, not mobile ones.
My next phone will be… an iPhone 5S or 6 (whatever arrives next).
A mobile ad I like is… I prefer brand experiences on mobile to traditional ads, and Starbucks is leading the way.
Paul Munce is a managing partner at MBA