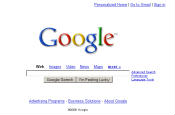 It's thought that time-pressed consumers increasingly value easy to use technology and service brands that make consumers' lives simpler. The most hated brands tend to be food and drinks that are associated in consumers' minds with 'junk food', such as Pot Noodle, McDonald's and Sunny Delight.
For the first time the survey of 2,500 consumers, done in conjunction with integration agency Joshua G2, measured responses by sex. While both sexes broadly love and hate the same brands, in general women tend love brands more intensely, while men hate brands to a greater degree. Retail companies also from six of the top favourite women's brands.
For a full list of the 50 most loved brands, and the 50 most heated brands, see the May 9 edition of Marketing magazine. In addition, there are rankings of the five most loved and hated brands by category: high-street shops, supermarkets, fashion, home stores, mobile networks, mobile handsets, chocolate, football, cars marques, online shopping, finance, home appliances, beauty products, charities, airlines, charities, ISPs, daily newspapers and TV channels.
Women
Most Loved
% category
Brand
votes
1
Nokia
74.8
2
Google
71.7
3
Amazon
62.5
4
eBay
52.1
5
British Airways
51.7
Most Hated
% category
Brand
votes
1
McDonald's
24.4
2
AOL
23.9
3
Pot Noodle
22.3
4
Sunny Delight
18.5
5
Manchester United
17.1
Men
Mosted Loved
% category
Brand
votes
1
Google
64.6
2
Nokia
43.2
3
Amazon
37
4
M&S (home retailer)
36.1
5
Tesco
32
Most Hated
% category
Brand
votes
1
McDonald's
29.3
2
AOL
28.7
3
Pot Noodle
26.7
4
Sunny Delight
22.3
5
Manchester United
20.5
Source: Marketing/Joshua G2