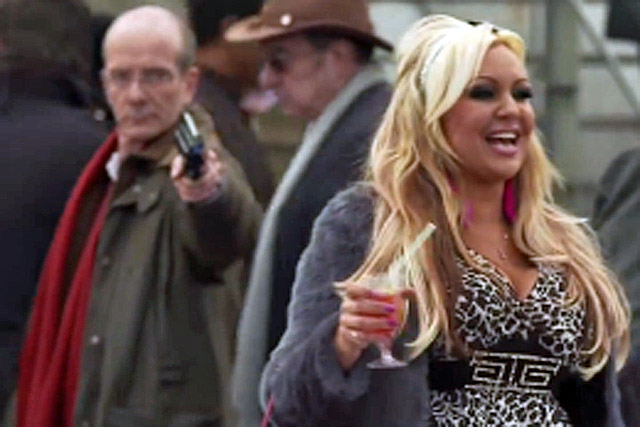 Tham Khai Meng, the worldwide chief creative officer at Ogilvy & Mather; Sir John Hegarty, the co-founder of Bartle Bogle Hegarty, and Chuck Porter, the chairman and co-founder of Crispin Porter & Bogusky, spoke about the concepts of "big data" and "big creativity" at a session yesterday afternoon.
Porter said advertising should be about being "inspired" and that the way executives at Crispin Porter & Bogusky "look at big data, is that every new technology is another way to be creative".
Using the example of Paddy Power, Porter said at Crispin Porter & Bogusky "big data allows [the agency] to address topics that we wouldn't be able to address because they are too edgy".
Porter then showed the 2012 controversial "chav tranquiliser" spot to the 200 delegates at the session, which was presented in partnership with Campaign, explaining the phrase "chav" is similar to "redneck" in the US.
The ad was created in response to a Facebook comment that said: "I hope chavs don't ruin Cheltenham like they ruined Ascot."
Tham began his presentation by joking, "creative people standing around talking about creativity, how fucked up", before going on to liken sex, masturbation and the universe to computers.
Sex is people sharing information about "how to make a copy of themselves", Tham said.
Hegarty said the much-repeated John Wanamaker quote that marketers "know half of their advertising is wasted, just not which half", was the "stupidest thing that has ever been said".
He said: "We have to go out there and convert and that requires creative thinking."