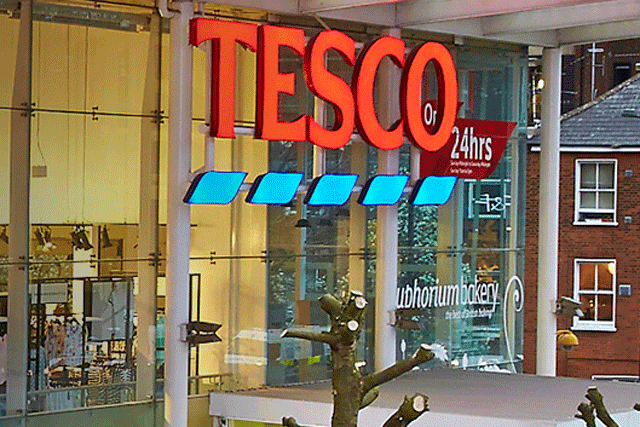 Tesco issued a surprise profit warning, slashing its forecast to between £2.4bn and £2.5bn for the year, down from £2.8bn.
The retailer set an interim dividend of 1.15p per share, down 75% from last year, blaming "challenging trading conditions and ongoing investment". Trading profit is expected to be in the region of £1.1bn, the supermarket said.
This is Tesco's second profit warning in two months, and comes after the retailer announced the departure of current chief executive Philip Clarke.
Clarke will now step down a month earlier than planned, while successor Lewis will step in to review all aspects Tesco's operations.
Lewis was previously Unilever's president personal care and a former marketer, and will be under pressure to build up a strong management team at Tesco after a string of high-profile departures.
Tesco chairman Sir Richard Broadbent said Tesco would also slash its capital expenditure, capping this financial year's spend to £2.1bn, some £0.4bn less than planned. The cuts will impact IT spending, and the retailer's store refresh programme.
Sir Richard said: "The board's priority is to improve the performance of the group. We have taken prudent and decisive action solely to that end.
"Our new chief executive, Dave Lewis, will now be joining the business on Monday and will be reviewing every aspect of the group's operations."
"This will include consideration of all options that create value for customers and shareholders."
"The actions announced today regarding capital expenditure and, in particular, dividends have not been taken lightly. They are considered steps which enable us to retain a strong financial position and strategic 'optionality'."