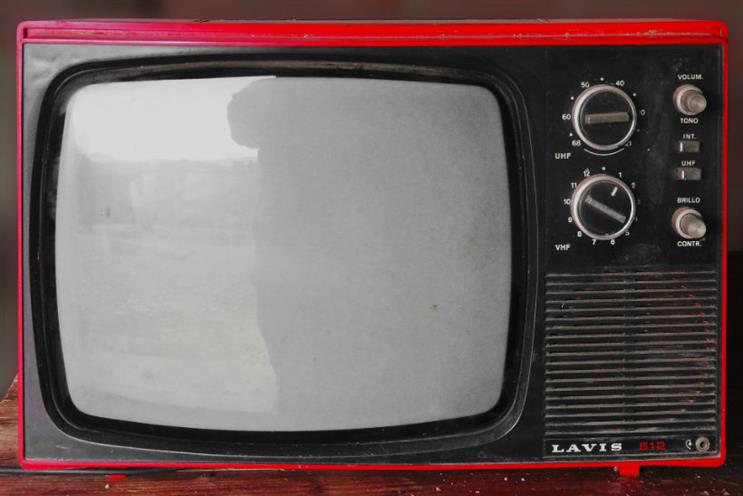 The idea of audiences tuning into live broadcast TV has been slowly going out of fashion with the rise of binge-watching on Netflix, catch-up TV services, Facebook and second-screening, games consoles, and a multitude of other, more interesting, distractions.
Traditional TV isn't dead, but audiences are fragmenting, and the received wisdom is that younger viewers are happy to dispense with linear viewing.
But the successes of live content like BuzzFeed's exploding watermelon experiment and Puddlewatch suggests real-time viewing isn't dead, but evolving.
Although live-streamed video is still in its relatively early stages, this suggests that a younger audience is perfectly willing to tune into this new form of scheduled, mobile-friendly broadcast, which boasts viral immediacy.
At its recent F8 developer conference, Facebook signalled its ongoing interest and investment in live video by announcing new APIs, meaning developers can build live-streaming capacity into their apps.
Mark Zuckerberg showed off one example – a drone zooming around him onstage, live-streaming as it flew. As the social network battles a decline in users sharing personal content, it has increased its investment in live-streaming as a way to boost engagement and views.
YouTube has subsequently stepped up its live-streaming offering, adding 360° live-streaming and 'spatial' audio for realistic surround sound. It is streaming artist performances from the Coachella festival to show what 360° live-streaming can do.
Publishers benefit from a new audience of people who might not watch their content through traditional channels. Those live-streaming on Facebook are also getting paid by the social network. But what of brands?
Brands can connect with audiences en masse
Land Rover launched a campaign, created by Brooklyn Brothers, which live-streamed test drives on Periscope and Facebook Live. These allowed fans to see the versatility of particular vehicles in on-road and off-road environments.
At this point, live-streaming is an organic activity for brands, but Land Rover put some money into promoting its campaign on Facebook and Twitter ahead of launch.
Peter Biven, Land Rover's head of global digital marketing, said live video was an obvious way to demonstrate products to potential customers.
"We're looking to find new and smart ways to connect with our fans in social," he told Marketing. "Live video provides many opportunities for Land Rover, from product demonstrations to live broadcasts. Despite being in its early stages of adoption, the ability to connect with audiences in real-time, giving customers the opportunity to be part of dynamic content, is compelling."
For Biven, the test-drives campaign was the "next-best experience" to actually driving a vehicle. "And all this happens without any editing or polishing that we're used to seeing on TV ads, or even other branded video content," he added.
Airbnb used Facebook Live recently to show off its partnership with Disney, live-streaming interviews with the stars of The Jungle Book on the red carpet.
"We were able to have an experience that was historically only open to, say, 50 members of our host and guest community who happened to be lucky enough to come to the event," said Airbnb chief marketing officer Jonathan Mildenhall. "With Facebook's technology, we were able to stream that all over the world. Engagement was high and comments were incredibly positive about Airbnb creating this brilliant access."
Mildenhall added that live video would be an integral part of Airbnb's future marketing, because the brand considers itself an experiential one. "The challenge is that the content is compelling," he said. "We know audiences are quite quick to disengage. And, more concerningly, negative feedback on social media platforms."

"If you lean in, you have to make sure it's worth your audience's time. If it isn't, then brands could quite quickly push audiences away."
Impact on TV ad budgets
Facebook has yet to come up with an advertising model for live-streaming, meaning brands aren't inserting themselves into publisher content just yet, but publishing their own.
Brands can promote their live-streams – but only after they have finished broadcasting. Live-streamed content can also be co-opted into advertising content. So at this point, brands can't promote their streams while they are live, meaning they have to rely on word-of-mouth promotion, as was the case with Puddlewatch on Periscope.
A Facebook spokeswoman told Marketing it was exploring ways for creators to promote live video while it's live, but had nothing to share for now.
There are rumblings that live video is a threat to traditional broadcast, particularly in sports. At Advertising Week Europe, Pedro Avery, global chief executive of Havas Sports & Entertainment, warned that live sports streaming was a "ticking time bomb" for broadcasters.
With no compelling ad offering, however, marketers aren't looking to shift their ad budgets to live video just yet.
"It is too early to say if this new platform will decrease TV budgets," says Biven. "TV is still important, but also continues to change. It will no doubt continue to play a significant role within the total marketing mix."
Mildenhall predicts live video and TV will become intertwined anyway. Airbnb in Australia is testing addressable TV for its new 'Live there' campaign, allowing it to pinpoint specific types of households.
"It's to see if we could switch out different pieces of content based on the right context and the right target audience in specific homes – it's the first time we've done it," said Mildenhall. "I see all these things converging – live-streaming, programmatic, addressable TV. In five years' time we're going to get very specific with content, the message and the audience, regardless of what platform."