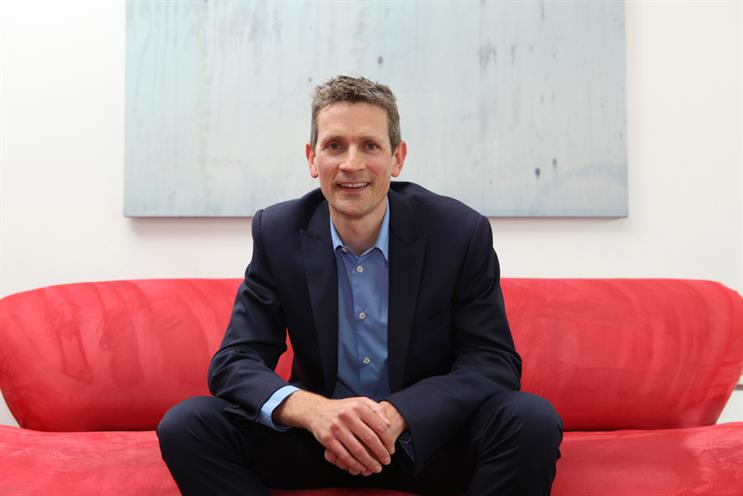 His promotion from sales director was announced, appropriately, on Twitter last Friday. The move coincides with the general manager, Tony Wang, leaving the UK after two years in charge to return to the US and precedes a widely anticipated initial public offering in 2014.
Daisley joined Twitter in January 2012, leaving his role as the director of YouTube and display at Google UK. He has since spearheaded its commercial proposition, generating sales primarily through Promoted Tweets, Promoted Trends and Promoted Accounts (paid for suggestions about who to follow).

Speaking for the first time as managing director, Daisley said: "It's thrilling to be taking over in the UK. The way that Twitter complements TV and its unique place in mobile puts us in an incredibly exciting position."
The sales team has grown from seven to 30 people under Daisley, who said the focus was now on developing relationships and responding to the needs of the marketplace.
Among his hires has been former Starcom MediaVest Group's Ollie Newton, who as brand and agency advocate, is now tasked with explaining to key marketers how to get the most from the nascent platform.
Daisley said: "Twitter is incredibly simple and immensely complex. Our team is not a traditional sales operation, but more geared around helping people discover the best ways of using Twitter. Going forward, our relationships with agencies will be key."
More pressing is the anticipated arrival of Twitter's new retargeting service, which is currently being rolled out in the US and will enable brands to target users based on their previous web activity and other personal data collected by the social network.
Twitter's global ad revenue in 2013 is estimated to be about $600 million, and mobile ad revenues represent roughly half of that. No figures are known for its UK operation but analysts estimate in the region of £50 million for 2013.