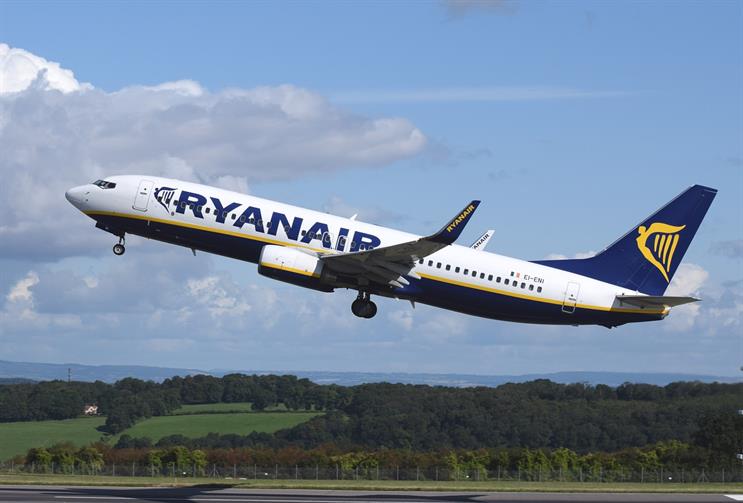 The budget carrier – Europe's biggest by passenger numbers – said it expected prices to be down by an average of 5-7% this summer, and up to 12% over the winter, The Guardian reports.
The announcement, from CEO Michael O'Leary, came after Ryanair released its full-year results, which saw average fares fall by 1% but profits up 43% to €1.2bn (£960m).
The often combative business leader put his company's success down to the improvements in customer service introduced over the last three years, after it appeared the public had finally begun to tire of its ultra-bare bones model.
O'Leary said that fares would be lower because of a combination of extra supply of seats, across both Ryanair and other airlines, and lower oil prices filtering through. Ryanair has increased its fleet by 41 new Boeing 737s from in the last year, with a further 52 coming this year. It is aiming to grow passenger numbers to 100m.
"It's good, because customers are going to get lower air fares and it also puts downwards pressure on our competitors," O'Leary said. "If there is a fare war in Europe, then Ryanair will be the winner."
Last week's EgyptAir disaster had already had an impact on bookings, said O'Leary.
"Bookings were weak on Thursday, Friday, Saturday," he said. "We respond by lowering fares and bookings return to normal, but at lower prices."
He also revealed that Ryanair has been actively considering routes to Egypt.
"We had certain concerns about some of the airports in North Africa that we don't fly to but have been in discussions about.
"There were concerns expressed at the Egyptian airports, but the Egyptians have significantly improved the state of security at their airports."