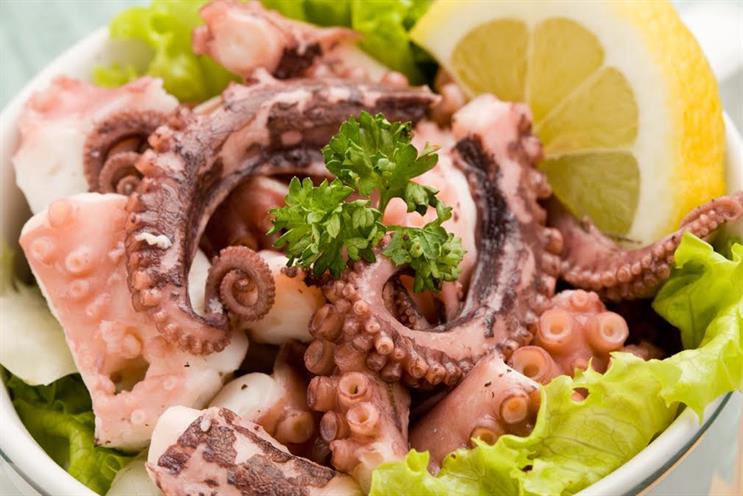 Welcome back. Hope you had a good break and weren't laid low by one of those stomach-turning horrors that seemed to be doing the rounds this Christmas (in particular, I'm thinking of episodes of Mrs Brown's Boys, tweets from Katie Hopkins or the truly revolting idea of Nigel Farage as Briton of the Year).
Now, if your innards are up to it, and one of your New Year's Resolutions is to change your diet, may I recommend a new dish for 2015, courtesy of a certain Mr J Bezos of Seattle?
The serving suggestion stems from 2010, when the Amazon boss bought the pioneering e-commerce company Woot, for $110 million. Shortly afterwards, so the story goes, he met the acquired company's founder for breakfast and ordered an exotic item from the menu: Mediterranean octopus prepared with potatoes, bacon, green garlic yoghurt and a poached egg. The meeting was somewhat awkward and when the Woot boss asked why Bezos had wanted to buy his company in the first place, there was, apparently, a painful silence. Then the mogul replied: "You're the octopus that I'm having for breakfast. When I look at the menu, you're the thing I don't understand, the thing I've never had. I must have the breakfast octopus."
What I love about this story (first published in D Magazine) is that one of the most successful businessmen on the planet not only acknowledges gaps in his understanding but positively embraces them: he is actively drawn to the exciting unknown, rather than attracted to the tediously familiar.
This relentless drive to experiment (and, if necessary, fail) is critical to commercial success today. In fact, the desire is increasingly important to get on in the world more generally (Ian Leslie explains why, in his excellent book Curiosity). But all too often, our response to life's menu is to order an old favourite – or, worse, default to what everybody else is having. Of course, we shouldn't forget the dishes that have worked for us in the past, or order stuff that we will hate, just for the sake of it. But as our parents chided us when we were little: if we really want to grow, we need to keep trying new things.
So my new year's resolution – and recommendation to you all – is to eat octopus for breakfast, more often in 2015. My only caution, as with all dietary advice, would be to avoid over-doing things: better to try the unfathomable pleasures of Mrs Brown, Ms Hopkins and Mr Farage one at a time.
Happy new year – and bon appétit.