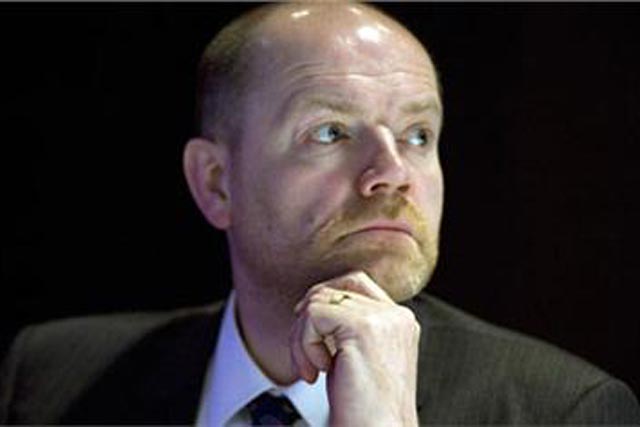 The appointment concludes an eight-month search for a new chief at the paper following the exit of Janet Robinson in December.
Robinson had overseen the paper's launch of its metered paywall, which has done better than expected. Last month the New York Times reported a 12% rise in digital subscriptions to more than 500,000.
Thompson is due to leave the BBC next month after eight years in the role and 33 years at the BBC, having joined the corporation in 1979 as a production trainee. He is being succeeded by George Entwistle who was appointed in July.
He will take up his new role in New York in November and will report to chairman Arthur Sulzberger, who emphasised Thompson's role in helping to transform the BBC into a digital broadcasting company. Under his watch, the BBC developed the iPlayer as well as greatly expanding its online presence, which helped it to deliver popular London 2012 Olympic coverage.
"Mark is a gifted executive with strong credentials whose leadership at the BBC helped it to extend its trusted brand identity into new digital products and services.
"Our board concluded that Mark's experience and his accomplishments at the BBC made him the ideal candidate to lead the Times Company at this moment in time, when we are highly focused on growing our business through digital and global expansion," Sulzberger said.
Thompson will face a new kind of challenge in New York. It is one that will put him in the commercial media world for the first time in his life.
According to newsroom sources quoted by Reuters, "the biggest question is whether this is a signal that we are going to be getting more into the TV business or is he just going to take what we do already and distribute it more broadly digitally".
Another wondered whether his appointment "pointed to Thompson's deal-making with other media outlets….and said the newsroom is wondering if maybe international or TV partnerships are in store for the paper".
Thompson will need those digital and deal-making skills. While online subscriptions at its flagship New York Times newspaper have fuelled a 73% gain in circulation in the six months to March, print and print advertising is still declining.
Thompson said it was a privilege to be asked to join the New York Times Company, which he described as one of the world's greatest news providers and a media brand of immense future potential.
"I'm particularly excited to be coming to The New York Times Company as it extends its influence digitally and globally," Thompson added.
Lord Patten, chairman of the BBC Trust, said: "I am sure that Mark will prove a real asset to the New York Times. He is a hugely experienced media executive and will bring insight, flair and drive to the job. I wish him the very best of luck in his new role."
The New York Times Company also owns the Boston Globe, the International Herald Tribune and how-to website About.com, which it has recently been in talks to sell to rival site Answers.com for $270m.
Follow @gordonmacmillan