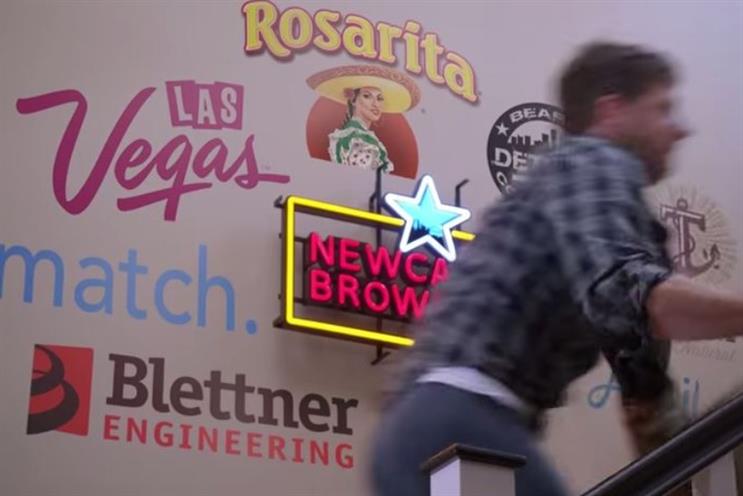 Almost two years ago, Newcastle Brown Ale decided it wanted to try and capture potential customers during the biggest annual TV sporting event The Super Bowl. Without the big budgets of its rivals, it took to social media and real-time marketing to galvanise audiences without the big TV spend.
This year, now with a reputation as a bit of a Super Bowl advertising renegade, it took a change of tactic first attempting to crash Dorito's crowd-sourced campaign.
Newcastle Brown Ale brand director Priscilla Donhert spoke to Marketing about the background of the strategy.
What was the focus of your Super Bowl strategy this year?
Last year we shared the ad we would have made if we could afford it. This year, we still can't afford it, but we tried everything we could to get into the Big Game and get consumers talking about Newcastle.
First we tried crashing a crowd-sourced contest -- unsuccessfully -- then took advantage of "the sharing economy," which has become a pretty integral part of life for many Americans. We thought we'd find out if that sharing economy could be applied to companies as well.
We decided to find other like-minded underdog companies, who likely couldn't fund a Big Game commercial either, to partner up and have as much fun as possible in creating a crazy ad that will get people talking about our brands.
Why did you take a different tactic this year?
I don't look at this year's campaign as a "different" tactic -- it was the natural evolution of last year's Big Game campaign. Our goal was to stand out, make Newcastle top-of-mind, and have fun with the whole hoopla of Big Game advertising in our "No Bollocks" brand voice. It resulted in a great campaign that our consumers and partner brands enjoyed.
Was it a success (or from what you can tell in the short time since the Super Bowl)?
We've seen overwhelmingly positive press coverage, and the feedback from social media has been encouraging. Last year's campaign offered a big lift for Newcastle sales and trial intent – initial results look positive and we're counting on the same effect this year.
Why is Super Bowl important for brands like Newcastle?
Beer is an important part of the Big Game party, and we need to push our way into the conversations so we don't get left off the shopping list! Also, this is one of the few times a year when advertising as an interest bleeds over from the specialty press to consumers. Consumers are looking for great ads and like engaging in the ad-industry criticism, so it's important that we organically fit into those conversations.
---
Read next