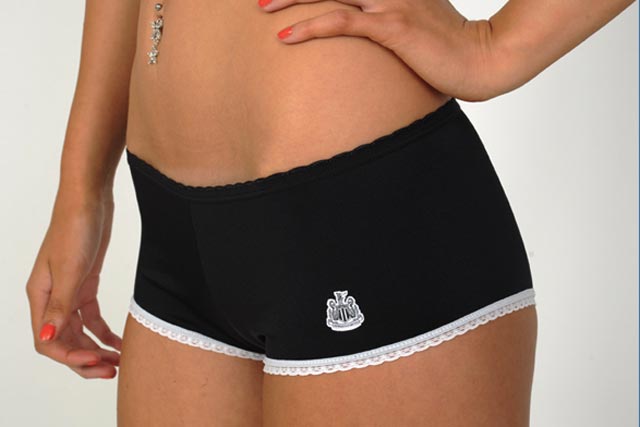 The range of black-and-white lingerie includes bras, French knickers, stockings, suspender belts and camisoles, and will be sold in a variety of sizes. The garments are emblazoned with the club crest.
The football club has struck a deal underwear specialist Premier Lingerie to supply the underwear.
Newcastle United believes that the range of lingerie will appeal to women, as well as to men looking for the perfect gift for their Newcastle-supporting wives.
Prices for the lingerie vary from top-of-the-range £27 for black suspenders, £15 for French knickers and £7 for garters. The products are now available to buy from the Newcastle United online shop.
Rival club Wolverhampton Wanderers has launched a similar offering to its fans.