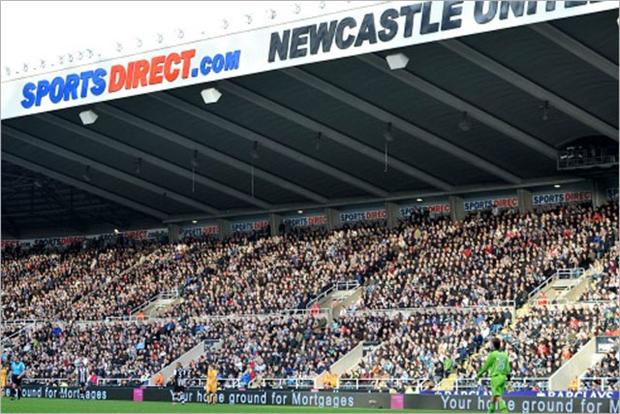 A source revealed that the Premier League football club will not be making any changes to its four-year sponsorship deal with Wonga, which is estimated to be worth £15m a year to Newcastle United.
The deal caused controversy at the time and involved Wonga becoming shirt sponsor at the beginning of last season.
In an effort to sweeten the deal, Wonga also bought the naming rights to the stadium and reinstated ts former name of St James' Park, after club owner Mike Ashley caused uproar with the fans by naming it the Sports Direct Arena, after the company he runs.
The Wonga sponsorship deal also proved unpopular with Newcastle United striker Papiss Cisse, who pulled out of the team's pre-season tour after objecting on religious grounds to wearing a shirt branded with Wonga's logo.
Wonga is the country's largest payday lender and advertises heavily, using a "straight talking money" slogan and consistently argues the case of the importance of the payday lending industry in the face of a campaign by Stella Creasy MP .
However, it is now being forced by the Financial Conduct Authority (FCA) to pay £2.6m in compensation to 45,000 customers for unfair and misleading debt collection practices.
The company sent letters to customers from non-existent law firms called "Chainey, D'Amato & Shannon" and "Barker and Lowe Legal Recoveries", leading customers to believe their outstanding debt had been passed to a law firm.
Further legal action was threatened if the debt was not repaid, and in some instances, Wonga also added charges to customers' accounts to cover administration fees associated with sending the letters.
The letters were sent between October 2008 and November 2010, but the FCA has only just concluded its investigation into the practice.
Newcastle United declined to comment.