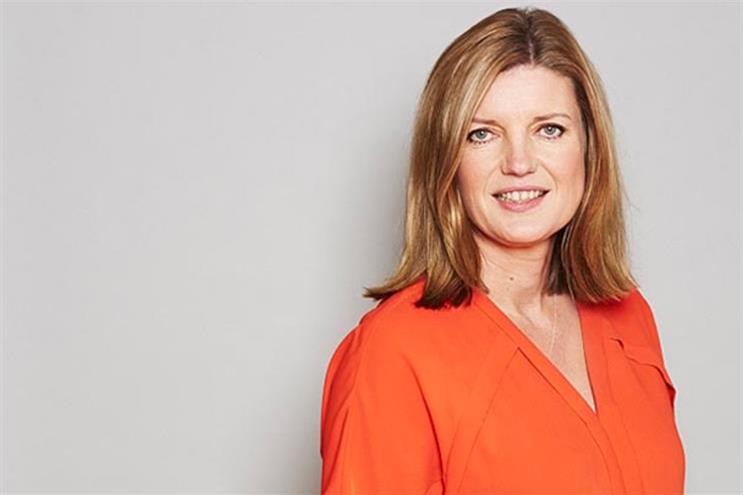 As with every election, the inevitable analysis about what did and didn't sway voters has been dominating media coverage, as the right-leaning cohort of the press faces criticism for no longer brandishing influence like it did "back in the day".
Decline in print circulations, coupled with the democratising power of social media, has apparently led to a waning of newspapers' influence – evidenced by Labour's gains – or so the narrative goes.
The truth is that things just aren't as simple as that. Reality has always been far more complicated than the illusion of blind voters being led to the polls at the mercy of a dictatorial media.
There is irony in the fact that this time last year, in the wake of the EU referendum, industry commentators were hailing the power of newsbrands to influence the electorate and instigate action.
Today, all that has evaporated as specific newspapers are taken to task for political bias and the power of the press as a whole is called into question.
But before we get carried away with the blame game, let's take a look at the facts.
First things first, many recent articles begin with a breakdown of newspapers' declining print circulations as evidence of a fall from grace.
There is rarely mention of the fact that newsbrands' readership across platforms is at an all-time high (47.3 million UK adults according to NRS PADD) and that, contrary to assertions that young people aren't engaging with them, over a third of that is among 18- to 34-year-olds.
As The Independent's Joe Watts put it at Newsworks' election debrief event: "Arguments about print versus online are a red herring, it's about engaging with a trusted brand."
Another favoured stance is to pitch newsbrands against social media, but we shouldn't confuse apples with pears.
One is a content creator, the other is a distribution platform.
The power of social media lies in the external content which feeds it and people's propensity to share it.
While this democratises the range of sources easily accessible, newsbrands aren't rendered irrelevant simply because they're not in their paper and ink form.
In fact, newspaper content on social media is more trusted than social media content in general, according to an upcoming study we'll be releasing at our Effectiveness Summit next month.
Meanwhile, Enders Analysis' report, "UK General Election online: news and advertising", shows the top publishers, measured by Facebook shares of articles on party leaders.
Of the 12 listed, seven of them (including the top two) are what some would call "traditional" newsbrands – I prefer the moniker "established".
Much has been written about the fundamental role of social media in this election, but newsbrands' content is undeniably a large part of that equation.
Now to the subject of newsbrands' influence over their readers' politics.
We know that people gravitate towards titles that hold similar views to them and use them to help clarify their own outlook – 71% of millennials and 76% of baby boomers say that they identify with their newsbrands' view on the world, according to Newsworks' research with The University of Bath.
Then there's YouGov's 2017 post-election breakdown of voters by newspaper readership, which varies very little from what they found after the 2015 election.
The majority of Guardian, Mirror and Independent readers voted Labour in both elections, while Telegraph, Mail and Express readers consistently convene at the other end of the chart.
What does this tell us? That newspapers are largely in agreement with the political views of their readers.
This isn't a new development, nor is it a bad thing. Commercially, people are more trusting and receptive to brands that advertise within their favoured newsbrand.
There is a level of "recommended by a friend" authority which comes from a newspaper endorsement, feature or ad.
Would this be the case if readers felt at odds with the views of their preferred title?
Rather than dictating from on high, newsbrands provide analysis and campaign for issues that resonate with their readers' views.
A great example of this is the Mirror's tough stance on fox-hunting and winter fuel allowance policies, which the title's political editor, Jason Beattie, says is evidence that newspapers "pack a punch" when it comes to political commentary.
Which leads me to my final point. There is a dominant view that the press is a right-wing conglomerate, at odds with the 40% who voted for Jeremy Corbyn.
Of course it's true that the majority of national newspapers backed Theresa May, with varying degrees of enthusiasm – as did the polls – but if the press is blue through and through then it's curious that four of the 10 titles featured in YouGov's analysis (the Guardian, Independent, Mirror and Star) have readership which is predominantly Labour leaning, plus the FT with its Lib/Lab majority.
Taken as a whole, that makes for a pretty balanced spread of political biases – it really is a sliding scale between Tory and Labour voters.
And yes, the two most-read paid-for print titles in the UK are Conservative supporters (The Sun and the Mail), but the two titles which top Enders' Facebook chart of most shared party leader news are The Guardian and The Independent.
When it comes the political bias of the press, the playing field isn't as uneven as some are peddling.
So, as the blame game rumbles on, this is my view: Let's not get carried away. Yes, Corbyn did better than expected (by MPs and pollsters alike, not just newspapers), and yes, people's news sources have become more varied.
This doesn't change the fact that newsbrands are read by 90% of the population every month.
They continue to resonate with their readers' views, whether that's someone sharing an article on Facebook or perusing the front page of the paper and, to quote Steve Richards, "newspapers still have a huge impact on broadcasters".
Above all, they provide the informed analysis and expert opinion that we as a society – whatever it is you choose to read – really need.
Vanessa Clifford is chief executive of Newsworks.