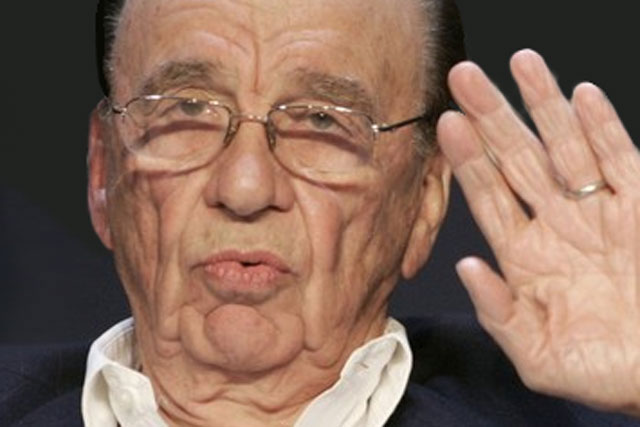 ASX stock representing the new News Corporation Class A and B common stock, which will begin trading in the US on NASDAQ today at 9:30am EST (2:30pm GMT), both fell on their debut.
The Class A stock opened at A$15.60 (£9.46) but closed down 8.3 per cent at A$14.30 (above the day's low of A$14.20), while the Class B stock faired marginally better, opening at A$15 and falling to a low of A$14.34 before closing down 3 per cent at $14.55.
Shares in the existing News Corporation also traded down on the ASX today, with the Class A shares falling 7.1 per cent to A$30.27 and the Class B shares falling 6.9 per cent to A$30.53.
Meanwhile, shares in the group's US television and movie business, which will be renamed 21st Century Fox, rose 5.1 per cent to A$30.53, after being adjusted for the split.
Under the terms of the separation, approved by the board last month and by shareholders last week, existing investors will receive one share in the new publishing business, which keeps the News Corp brand, for every four shares they already hold in the company.
Trading is expected to be particularly volatile between now and the completion of the separation on Friday 28 June, as investors decide whether to keep shares in both the publishing business and faster-growing entertainment business or to shed one or the other.
The new News Corp will comprise: Australia's largest newspaper publisher and a half share in its largest pay television operator Foxtel; the New York Post, Times and Sun newspapers; book publisher HarperCollins; and digital education business Amplify.
21st Century Fox will be the home for the networks such as Fox and National Geographic, the film studio Twentieth Century Fox Film, and pay-TV services including its 39.1 per cent stake in BSkyB.
Murdoch will become chairman of the publishing business and chairman and chief executive of 21st Century Fox, while his sons James and Lachlan will be on the boards of both companies.
News Corp will be headed by chief executive Robert Thomson and will start its new independent life with $2.6 billion (£1.66 billion) in cash and approval to buy back more than $500 million worth of stock post-separation.