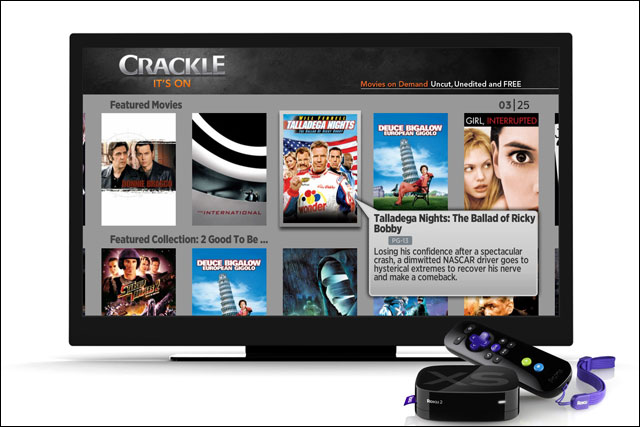 Also participating in the investment round was another unnamed company, as well as prior investors Menlo Venture and Globespan Capital Partners.
The companies have not revealed the sum they have put into in the four-year-old Silicon Valley start-up. However, Sky's financial results out today (26 July) reveal it invested $10m (£6.5m) in Roku.
Sky's newly launched internet TV service, Now TV, will now be available through Roku's UK devices. As part of the deal, Sky will have the opportunity to rebrand and distribute versions of Roku's streaming services in the future.
Details of News Corporation's investment were not revealed, but its chief digital officer Jon Miller will join the board.
Miller said: "We have watched Roku maintain market leadership since the launch of its streaming platform four years ago and we look forward to deepening our relationship, having already worked closely together on the launch of several products.
"Roku's significant technology advantage, coupled with a strong market position, places them in a unique position to be an integral part of the television landscape for years to come.
Previous investors in the service include Netflix.
Roku launched its players in the UK in January, with more than 40 channels and films, and TV shows from Netflix and Sony's Crackle.
The company, which was founded by Anthony Wood in 2002, claims to stream more than 500 entertainment channels to millions of customers in the US, Canada, UK and Ireland.
Roku will use the cash injection grow its brand through advertising, expand internationally, and increase engineering and production to support sales growth of both hardware and digital media services, which includes advertising, games, transactional and pay-per-view video, as well as content packages.
It also plans to use the investment to launch a dongle, which enables viewers to stream its content.
Wood said: "With the News Corporation and Sky strategic relationships, we are poised to further grow our leadership position and to become the TV distribution platform of the future."
The investment comes as Sky makes a concerted push into the internet TV space. In January, it bought a 10% equity stake in Zeebox, the social TV app, which was reported as upwards of £15m.
Meanwhile, it launched its internet TV service Now TV earlier this month.
Follow @shearmans