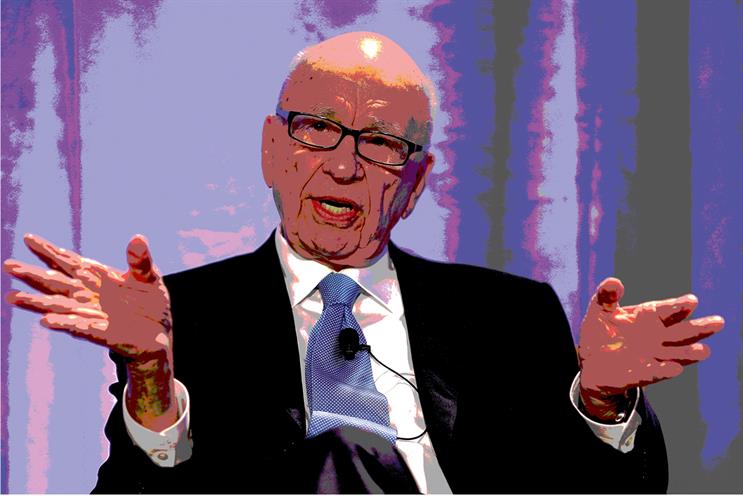 Robert Thomson's "welcome to the new News Corp" e-mail to his troops last week was a classic of its kind. Led by a new mission statement – "Passionate. Principled. Purposeful" – it glanced back at a proud history and forward to a "wonderfully exciting future", and even indulged in a touch of evangelical rhetoric about the group's (particularly its founder's) vision.
But the passage that many observers have focused on, particularly in light of Thomson's subsequent remarks at the company's investor day presentation in New York on 28 May, was about a continuing commitment to "aggressive digital expansion".
News Corporation will split into two new public companies on 28 June. Its publishing operations will be separated into a new News Corp led by the new chief executive, Thomson, who is the current managing editor of The Wall Street Journal.
The new News Corp
The new News Corp will comprise a range of brands in news, education and information services, as well as sports programming and pay-TV distribution in Australia. This includes leading newspapers in the US, Australia and the UK such as WSJ, The Times and The Sun, as well as a portfolio of leading Australian media and sports businesses.
About 21st Century Fox
Reaching nearly 1.5 billion people in 100 languages every day, 21st Century Fox will include the Fox networks in the US, the BSkyB stake and assets in Europe and Asia, plus its film studio and content production businesses, National Geographic Channels and 28 local TV stations.
Presiding over both boards will be Rupert Murdoch, as the executive chairman of the publishing operation and the chairman and chief executive of 21st Century Fox. His sons, Lachlan and James, will also sit on both boards.
The easy assumption is that 21st Century Fox represents growth and the future, while News Corp, even in new digital mode, represents the ailing, tainted past.
Murdoch took great exception to this view last week, stating that News Corp's publishing assets were "undervalued and underdeveloped". But it is Thomson's comments that resonated the loudest and longest – he said News Corp will now be "relentless in our cost-cutting and in our pursuit of profits".
For many, that's hard to square with his mission statement and talk of innovation: "We will boldly try new businesses and models, unafraid to learn, confident of overall success together."
UK media agencies don't expect to see any immediate changes in their day-to-day relationships with News Corp's UK unit, News International – especially as the UK assets have never been traded jointly with BSkyB.
But they have picked up on the ultimate implications of Thomson's "cost-cutting" comment. They note with interest speculation in the US that News Corp may be in the market to acquire new titles – but they suspect that's not on the agenda over here.
In fact, many are becoming increasingly concerned some form of rationalisation might actually be on the cards. Murdoch may be emotionally attached to heritage newspaper brands that helped him make his name, but his sons are known to be considerably less sentimental in this regard.
Alan Brydon, the managing partner, investment, at Havas Media, admits his heart sinks when he hears talk of cuts: "In the prevailing economy, that's what every public company has to tell investors. However, the ultimate way to cut costs is to get rid of things."