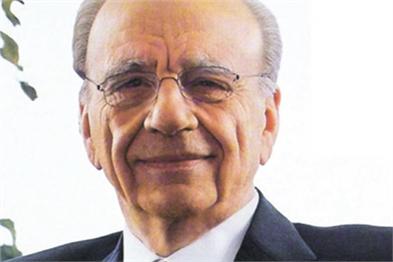 The donation from the news group, which owns the conservative Fox News and The Wall Street Journal, is one of the biggest ever given by a media group to a political party.
The New York Times reports
that Murdoch has donated the money to the Republican Governors Association as the GOP fights to win back seats in the November mid-term elections. The Democrats currently hold 26 governor seats, but the Republicans are expected to win more in November including in traditional Democratic states.
The contribution by News Corp made the media firm "an appendage of the Republican Party," according to liberal watchdog Media Matters for America.
In response News Corp spokesman Jack Horner said that the company had "always believed in the power of free markets, and organisations like the RGA, which have a pro-business agenda, support our priorities at this most critical time for our economy".
Horner added that the donation had been made by the company's corporate side with no involvement of its news operation.
"There is a strict wall between business and editorial," Horner said. The company has in the past donated to both major parties, but never anything approaching this large a contribution.
The Democratic National Committee emailed journalists and said the donation showed that Fox News' "Fair and Balanced" strapline had been "rendered utterly meaningless". Hari Sevugan, a spokesman for the DNC called Fox News' political coverage "partisan propaganda".