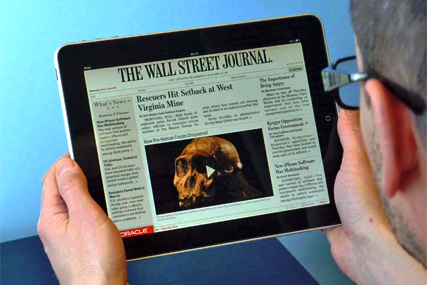 The LA Times said the venture would have its own editorial staff, but would also use resources from News Corp publications, such as the New York Post and Dow Jones.
Operations would be overseen by the New York Post's executive director Jesse Angelo and News Corporation could invest between $30 to $40 million dollars in the venture.
The digital newspaper would compete directly with papers including the New York Times and USA Today and the content would be short and snappy, to target users who consume news on the go.
Speaking at a media conference in Australia earlier this month (4 August), Murdoch described the Apple tablet computers as a "perfect platform for our content".
He said tens of thousands of readers had already downloaded apps for The Times, The Wall Street Journal and The Australian, and it looked likely Apple would sell more than 40 million iPads by 2012.