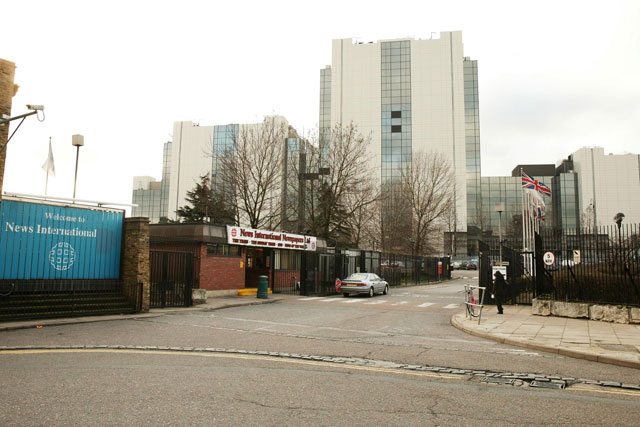 The move will take place next summer and aims to be completed in early 2015, chief executive Robert Thomson confirmed today.
The move brings all the UK businesses within new News Corp, created from the division of the previous parent company into separately-listed entertainment and publishing companies, under the same roof for the first time. It includes News UK, HarperCollins and Dow Jones.
Thomson said: "Our new London location in the vibrant borough of Southwark will allow us to realise one core objective as the new News – to work more closely and creatively, and leverage our collective resources."
The new building for the publisher of The Times, The Sunday Times and The Sun has direct access to London Bridge tube station.

Rupert Murdoch's famous newspaper company News International completed the sale of its Wapping site to the construction firm Berkeley Group for £150m in May 2012.

When News International moving out of Fleet Street to Wapping in 1986 it was a landmark moment for the British press. It was the culmination of a bitterly fought dispute with the UK print trade unions.
News UK is currently based in Thomas More Square in Tower Hamlets. HarperCollins is in Hammersmith and will use The Place as its London headquarters, while keeping offices in Glasgow and Yorkshire. Dow Jones currently has offices in Holborn and the City.
Peter John, leader of Southwark Council, said: "I am delighted that News Corp will be moving to such an iconic location in Southwark, bringing new jobs and opportunities to this part of London. The move underlines Southwark's growing reputation as a place to do business and endorses our work as a council to generate real economic growth."
More comment about the new direction of Rupert Murdoch's News UK here.
Follow @DurraniMix