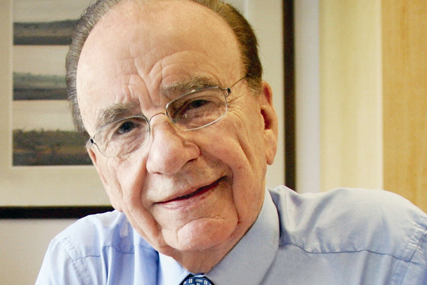 Total revenue at parent group News Corporation was $8.8bn during the first three months of this year, up $1.4bn and 19% when compared with the same period in 2009.
News Corp reported operating income of $1.25bn, a 55% increase year on year, and net income of $861m, down 69% year on year.
The Newspapers and Information Services division, of which News International is a large part, had an operating income of $131m in the first three months of this year, up from $102m in the same period of 2009.

Though News Corporation does not break out the figures for News International, it said increased ad revenues in the UK and at The Wall Street Journal drove growth in the newspaper segment, which also benefited from cost containment initiatives.
The filmed entertainment division reported operating income of $497m in the three months to the end of March 2010, up 76% from the same period in 2009 and a record for the highest operating income of any fiscal quarter for the segment.

The results reflected the theatrical performance of 'Avatar', the highest grossing film of all time with total worldwide box office receipts of over $2.7 billion, as well as strong performance of News Corp's home entertainment business.

News Corp's share of UK pay TV broadcaster BSkyB's earnings (it owns 39% of Sky), during the first three months of 2010 was $176m, up from losses of $7m in the first three months of 2009.

In its statement, News Corp said the higher contributions from BSkyB are due to a gain related to the partial sale of its ITV investment, combined with the absence of a prior year write-down of the same investment.

Dave Devoe, chief financial officer of News Corp, said he had predicted operating income across the company would be up in the "low 20% range" across the year in February, but following the group's performance he has changed that to the "high 20% range".

News Corp's cash pile grew from $6.54bn to $8.18bn over the period. Rupert Murdoch, chairman and chief executive, said: "We are well aware that our balance sheet is inefficient given how much cash we have. We're looking at all our options to make best use of this cash and expect to take actions with the next three months.

"Whether this is increased dividends, stock buybacks, debt repayments or investing in our businesses, we're always looking to make investments that generate good returns for our shareholders. We've not done this in the last year because we've felt nervous that the world economy looked pretty fragile but now there is a growing air of confidence."

Murdoch reiterated his support for the value of content ahead of the introduction of a paywall on News International websites next month. Murdoch said: "Fortune favours the brave. Our approach to content is setting new standards."