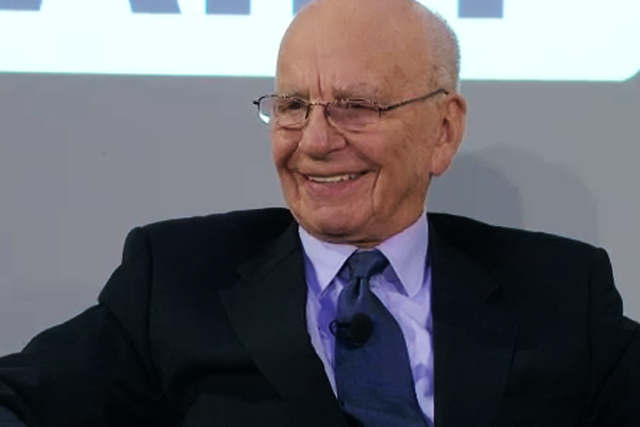 The company's net income rose from $284m in the last quarter of 2009, when its performance was hampered by a $500m litigation settlement charge at its integrated marketing services business.
Chief executive Rupert Murdoch chose to highlight the strong performance of its television channels around the world, claiming its US cable channels were growing profits due to "buoyant advertising markets".
Revenue at the television division climbed 9.6% year on year to $1.37bn, while operating income surged 421% to $151m.
Murdoch's $780m social networking acquisition MySpace again blighted the results.
MySpace recorded lower search and advertising results than last year, which widened the operating loss of News Corp's "other" division from $125m to $156m.
The drop was offset by improved operating results at Fox Mobile, prior to its sale in December, and at the international outdoor business.
In addition to the loss, News Corp took a $275m hit from a combination of restructuring MySpace and writing down the goodwill related to its Digital Media Group.
In January, it confirmed plans to cut 47% of MySpace's staff and appoint Fox Networks to handle its advertising sales in the UK.
Chase Carey, chief operating officer, in a conference call with analysts, said "now is the right time" to find a new owner for MySpace.

He said: "The interest to date ranges from A to Z. Industry players, financial players, foreign to domestic. It's incoming. We're not soliciting anything."

Newspaper advertising revenues grew in all three of News Corp's major markets – the UK, US and Australia – although the company did not provide further details.
News Corp stopped splitting out its newspaper revenues as of the third quarter of 2010, and put them together with book publishing and integrating marketing services in its "publishing" division.
This division recorded operating income of $380m for the quarter, which is down from the $410m it would have been the previous year, if not for the $500m litigation charge. Revenue is up just 0.8% to $2.35bn.
Murdoch yesterday appeared at the launch of US-based iPad newspaper The Daily, in which News Corp has invested a reported $30m.