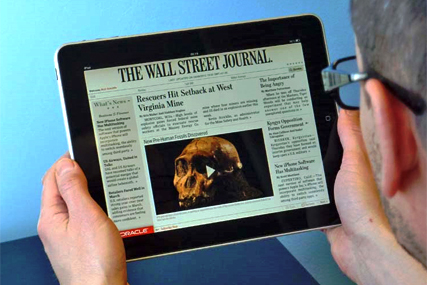 It was reported last month that Murdoch was planning to launch a newspaper app-based project, which would be populist in tone.
It is thought the project would be closely aligned with the New York Post, as well as other mainstream News Corp content.
However, a leaked memo from Robert Thomson, The Wall Street Journal's managing editor, posted online by Jim Romenesko, said two editorial executives have been appointed from the WSJ and Down Jones to a "WSJ/DJ Special Project".