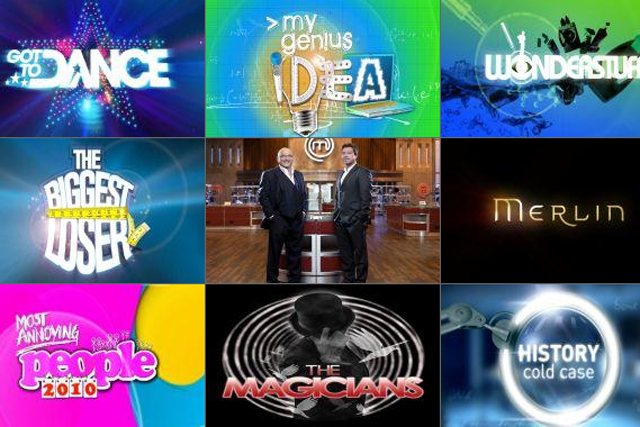 The media conglomerate, which owns The Sun and the News of the World, will take full control of Shine after buying 100% of the global group.
Chase Carey, News Corporation deputy chairman and president and chief operating officer, said: "This is a unique and exciting opportunity for us. Shine is a leader in the global television production business with a proven track record of developing hit shows and new formats worldwide.
"We have every confidence that Shine will be an important part of the expansion strategy for our worldwide TV operations."
Elisabeth Murdoch said: "In a rapidly consolidating global TV industry, this alliance uniquely provides the conditions in which Shine Group can continue to lead and prosper. News Corporation is the partner that enables us to maintain our aspiration to be best in class across all our sectors, and prepares and equips us for future growth.
"Shine shares News Corporation's long standing belief in creative excellence and ambitious expansion. I could not be happier or more proud that from such modest beginnings Shine will join such an extraordinary group of companies."
Shine's revenues leapt to £258m in 2009 from £239m the year before. Projected revenues for 2010 were expected to reach £400m.

Pre-tax profits dropped to £5.51m in 2009 from £14.34m in the previous year, due to interest charges, acquisitions and expansion costs. Operating profits before exceptional costs were £26.1m in 2009, up from £24.5m in 2008.
Rupert Murdoch, chairman and chief executive officer of News Corporation, and father of Elisabeth, said: "Shine has an outstanding creative team that has built a significant independent production company in major markets in very few years, and I look forward to them becoming an important part of our varied and large content creation activities."
Elisabeth Murdoch is expected to join the News Corporation board. The deal will be subject to customary closing conditions including approval by the audit committee and the full board of News Corporation, receipt of an independent fairness opinion, and Shine Group board approval. Upon successful completion of the transaction, Shine Group will report to Carey.
Shine Group companies include award-winning genre specialists such as UK-based Dragonfly (factual), Kudos (drama), and Princess Productions (entertainment) along with award-winning multi-genre producers Shine TV, market-leading independent US producers Reveille plus Metronome Film and Television, the Nordic region's pre-eminent production group.
Shine International, the group's international distribution arm is responsible for more than 3,000 hours of broadcast content annually. In the past two years the group has successfully established international start-up companies Shine Germany, Shine France and Shine Australia.
Recent productions include the BBC drama 'Outcasts'.