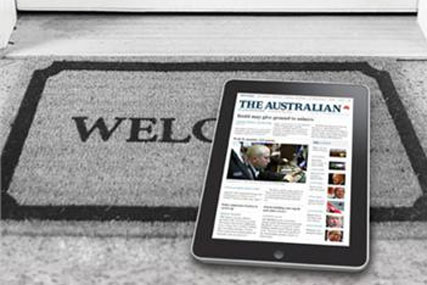 The figure was revealed by News Limited chairman and chief executive, John Hartigan, speaking at the Future Forum Conference in Sydney.

He said that The Australian had begun a second round of advertising for its iPad app, which costs A$5 and was launched on May 28.

According to a report on Ad News, Hartigan, said: "In the app world, people value quality content, are willing to pay for it, and appreciate it more, having paid for it. This is exactly the experience we have had with our iPad app for The Australian. We rushed it out after being asked to partner Apple in the iPad's Australian launch. We had six weeks to get it up and running– and yet, sales exceeded our expectations."

The Australian launched its iPad app after The Wall Street Journal and ahead of Murdoch's app for The Times.
In June, News Corp chairman Rupert Murdoch revealed The Australian's iPad app racked up 4,500 downloads just one week after its launch. That figure was similar to The Times, which sold 5,000 in three days.