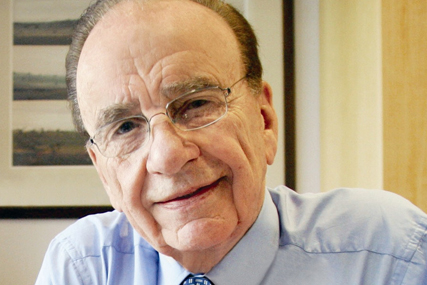 Last week, News Corp, owner of The Times and The Sun, proposed two possible offers for the remaining 60.9% the BSkyB business it does not own.

On Tuesday, the independent directors of BSkyB turned down the offers on the grounds that they underestimated the value of the company. However, anyone who knows News Corporation's management, believes the story is far from over.

BSkyB has agreed to cooperate with News Corp as it seeks regulatory approval for a deal from the European Commission, and the two parties will return to the issue of price if approval is granted.

In addition to the European investigation, the OFT could refer the matter to the Department for Business, Innovation and Skills if it feels there are competition issues.

Separately, the business secretary, Vince Cable, could intervene and ask Ofcom for an advisory report if he feels there is an issue with media plurality. All present a challenge to the UK's young government.

Stephen Hornsby, a partner at commercial law firm Davenport Lyons, said News Corp's action presented "a number of dilemmas for the coalition government" because it had "visible power to reward or frustrate Rupert Murdoch".

He added: "In contrast to competition considerations, decisions on what to do with the eventual recommendations of the Competition Commission on plurality issues reside with government – thanks to Labour's legislation. So any political favouritism will be plainly visible."

Hornsby added: "Before it entered power with the Liberals, the Tory part of the coalition had already spoken out against Ofcom's old-fashioned regulation of the pay-TV market. It must now wish that Labour had not bequeathed it so much visible power to reward / frustrate Mr Murdoch."

Charles Harman, head of UK investment banking at JP Morgan Cazenove – which is advising News Corp on the issue – said the deal was "not a certainty" and stressed the need for both regulatory approval and the two parties reaching a deal on price.

However, other sources close to the deal suggest the takeover is likely to go through "within 12 months", and News Corp itself was openly bullish in Tuesday's conference call, announcing it was "pretty sanguine about the regulatory proposal".

Simon Vumbaca, head of sport and media, at EMW Picton Howell LLP, said: "News Corp is apparently confident that the transaction does not give rise to significant competition concerns."

In order to help the European Commission make a decision quickly, Vumbaca recommends News Corp puts forward a case with as much disclosure as possible into costs, prices, what the deal will bring to the market and what News Corp pledges to the consumer. Vumbaca said the matter could be dealt with within six months.

A spokesman for the OFT said: "It's too early for us to comment on whether or when the OFT would look at this under the UK's merger control regime."

A spokesman for BIS said: "It is too early to speculate on whether the government would want to intervene."