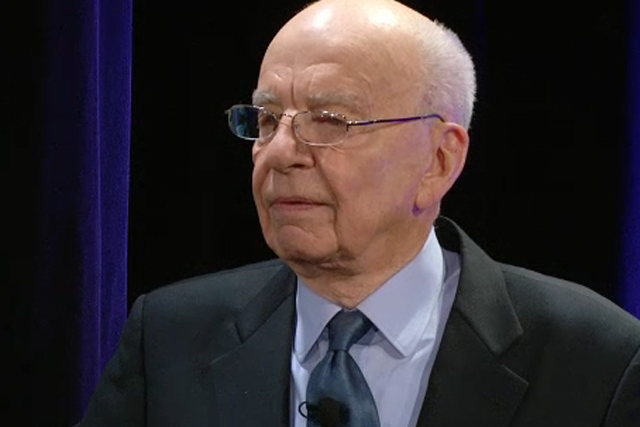 Despite the launch of The Sun's Sunday edition in February to fill the gap left by the closure of The News of the World, the operating income figure is the second-lowest in eight quarters.
Operating income for News Corp's publishing segment
News Corp is expected to separate its publishing assets from its entertainment assets, creating two separate companies by the end of June 2013.
The publishing division includes The Wall Street Journal, Australian newspapers such as The Australian, and book publisher Harper Collins. The division's revenues for the quarter ended 30 September (its fiscal first quarter for 2013) were down 2.5% to $2.02bn (£1.26bn).
During the quarter News Corp booked $67m (£42m) of costs relating to the investigations into the News of the World, taking the total amount booked since the paper's closure to $274m (£171m).
Despite these troubles Rupert Murdoch, chairman and chief executive of News Corp, was able to brag about the company's "momentum" including "double-digital growth in our channels business".
Overall revenue climbed 2% to $8.14bn (£5.08bn) and operating income was down 0.5% to $1.38bn (£863m).
Net income nearly doubled to $2.3bn (£1.4bn), though this included a $1.4bn (£875m) gain on the sale of News Corp's 49% stake in technology firm NDS to Cisco.
Follow @DanFareyJones