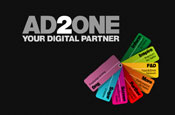 Display advertising across the website had previously been handled in-house. The agreement is effective from May this year and runs initially for a six-month trial period.

The move has been instigated by Martin Corke, head of digital sales at News Group Newspapers, who joined the group in February this year.

He said that, as a growing offering, the News of the World website "could do with some help bringing it to market".

Sponsorship sales around the News of the World website and cross-selling across other News Group platforms, such as The Sun Online, will continue to be handled in-house, said Corke.

There are no plans to outsource any of The Sun Online's digital operations, which will continue to be handled in-house, Corke added.

The 12 sales staff working on display ad sales for the News of the World website will be moved across to work on display ad sales on The Sun Online.

News Group's move to outsource display advertising mirrors a similar move by Independent Newspapers, which has outsourced the bulk of its online advertising.

It is thought that around 10% of News Group Newspapers' ad revenues come from display advertising.

The newspaper group claims that web traffic on the News of the World website has tripled in the past year, and that, last month, the site recorded 3.67 million unique users, a 201% year-on-year increase.

Observers believe the move to outsource display ad sales raises questions about the success of News Group's multi-platform approach, which was set up to sell advertising across all News Group properties.

Some believe that the move indicates the multi-platform system is not working. But Corke denied this was the case, saying the two operations would run in tandem.

The win represents a coup for Ad2One, which has recently been appointed exclusive digital sales house for eBay.