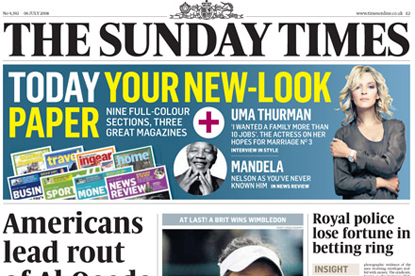 It follows Guardian Media Group stopping distribution of bulk copies of The Guardian and The Observer last month. Telegraph Media Group is also planning to axe bulk copies.

News International and other publishers have traditionally distributed bulk copies at severely reduced prices in hotels on airlines to reach new readers.

According to ABC figures, The Times recorded 46,439 bulks in August out of an overall circulation of 576,185. They were 16,420 on trains, 14,502 on airlines and 4,509 in hotels.

The Sunday Times registered 18,757 bulks in its overall circulation of 1,164,831, with airlines taking the majority (13,460).

The change in circualtion will begin to take effect in the ABC report from January 2010.

A News International spokeswoman said: "News International is committed to producing the best journalism and believes in charging a fair price for that journalism. We have taken this decision to reflect the value we believe our newspapers offer."