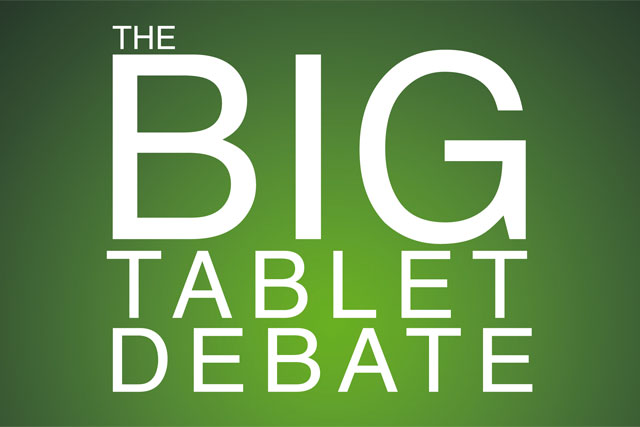 The event takes place on 1 July at Altitude 360 at the Millbank Tower and is free to attend.
It will be chaired by: Roger Parry of Media Square; Alex Hole, digital commercial director at News international; Robert Horler, chief executive of Aegis Media Group; Nicholas Coleridge, managing director of Conde Nast; Andrew Morley, vice president international marketing at Motorola; and Peter Sells, head of mobile at BBH.
The debate will address the rise of tablets and how agencies and clients use this form of media delivery to their best advantage. It will also discuss the most effective content format across tablet platforms and whether the format will have a major impact on the media market.
In May News International revealed its iPad app had reached 25,000 daily readers while the Sunday Times version recorded 22,000 daily users.
Space will be limited for the event. Register at www.bigtabletdebate.com.