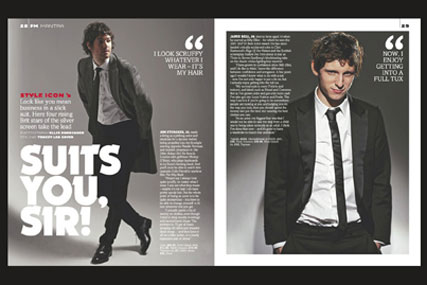 The as-yet unnamed glossy will launch on 6 March and will appear on the first Sunday of each month. It will be a sister title to NoW's Fabulous magazine and produced by the same team.
The men's title will feature cover stars such as David Beckham and Simon Cowell and will include sport and fitness content as well as affordable high-street fashion and editorial on gadgets, grooming, music and film. The magazine will also include news-led investigative features.
NI has told media agencies that the title will have 52 pages with an estimated balance of 30% advertising to 70% editorial.
In a promotional memo to agencies the publisher described it as "an innovative mag for the man who doesn't buy magazines". NI also claims that the title, which will be produced on the same paper stock as The Sun's Buzz magazine, will "feel revolutionary" and be "the launch of 2011".
The magazine will reach NoW's 2.6 million readers, of which 40% are ABC1. NI estimates the magazine will be read by 5.5 million people.