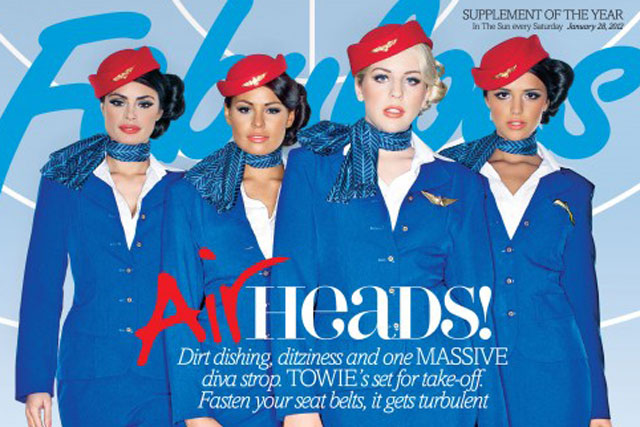 Tomorrow (1 February) NI launches its Fabulous for Facebook app, which will distribute original fashion and beauty content on the social networking site every day. The content will appear in users' timelines and can be shared with their friends on the social network and Twitter.
The app, created by Jam, includes Fabulous Radio, which enables users to create and share Spotify playlists and a weather app, which recommends clothing and accessories, based on weather conditions.
It will also feature a fashion blog, gallery and competitions.
While the publisher will not receive any revenue from ads served around the app, it has been devised to build a following for the Fabulous brand on Facebook and drive sales of the weekend print edition of the magazine, which appears inside The Sun every Saturday.
News International plans to run sponsored content opportunities with brands in the future, although it currently has none lined up for launch.
Publishers are starting to experiment with distributing content on Facebook. However, it has always been an area they have been cautious of, since Facebook keeps all ad revenue and data.
In the UK, The Guardian and The Independent both launched "social apps" last year, which enable users to read and share the newspapers content on the social network. However, unlike the Fabulous app, they do not distribute content exclusive to Facebook.
News International has been criticised in the past over its approach to social media, with its Times Paywall being closed off to social media.
Follow Sarah Shearman on Twitter @Shearmans