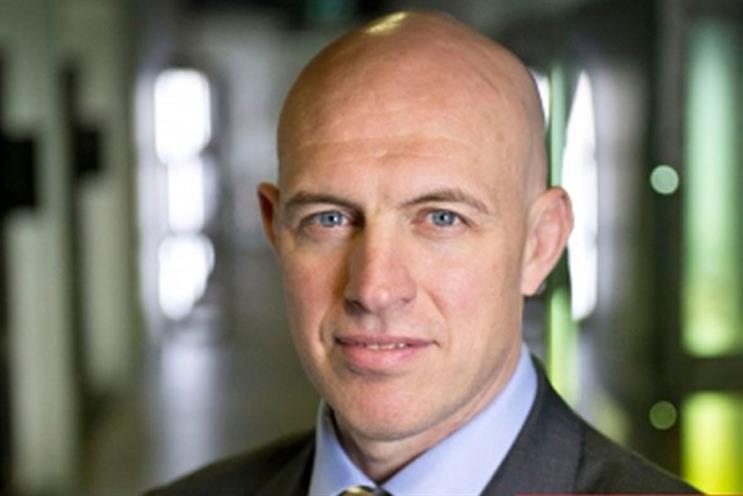 Dinsmore told Campaign that the intensity of change since Rebekah Brooks returned as chief executive 12 weeks ago means it "feels like 12 years ago".
The Sun's ex-editor, who became chief operating officer in September, said News UK will be "a lot more visible" in its dealings with advertisers and agencies, because the company needs to "tell the story" better about the power of newspapers and The Sun, in particular, after its paywall officially came down on Monday.
"We've done a phenomenal job as a sector of doing ourselves down in the last 25 years when our relevance has never been greater in this fragmented world," Dinsmore said. "The thing we keep forgetting in our industry is the scale we still have. It's only because it's 'legacy' [media] that it's seen as small. It's still huge."
The Sun is now selling advertising at scale across print and digital for the first time since 2013, when the website went behind a paywall, and Dinsmore promised: "Clients and agencies will see a huge amount of innovation from us in the next few months.
Brooks' right-hand man stressed News UK does not take the return of advertisers for granted and will not stick to a "hard and fast view" about what works.
"You can build audiences reasonably quickly is what we've discovered. But we've also discovered there's an awful lot to do. You have to be nimble, you have to keep moving. That's where we have to get a lot better.
"You have to demonstrate to your clients where you are adding value to them. It's no use going out and [just] selling. You've got to go back and say what you've achieved" in terms of audience growth and other metrics, he said.
In a sign of how News UK is wooing media agencies, it ran a full-page ad in The Times on Monday congratulating MEC on winning Media Agency of the Year at last week's Campaign Media Awards.
The Sun remains Britain's best-selling paper, with a print circulation of 1.8 million copies a day, but media agencies complained during the paywall years that they could not run cross-platform campaigns. That's a "valid" criticism, said Dinsmore, who was editor of The Sun from 2013 to September this year.
"If you're an advertiser, you have to live in both worlds" in print and on digital, he added, even though the audiences tended to be different. "Those who choose to consume in print will, and those who consume in digital will do it that way. But if you're trying to get to those audiences in the fragmented world that we live in, you have to have a blend" of print and digital offerings at scale, he said.
"We still have vast audiences in print and we will have a vast audience digitally. There are probably more people in the UK and around the world who are coming to our content than there were before – far more than when we were selling four million copies a day [in print]."
Despite dropping the paywall, he suggested the media landscape was changing too quickly to say a paid-for model cannot work again for The Sun in future. "In 20 years' time, who knows, we may be back to paywalls again." He did not mention The Times which still has a paywall.
MailOnline has become the biggest online English-language newspaper in the world by adopting a different persona from its print sibling, the Daily Mail, but Dinsmore said that The Sun website is unlikely to do the same. "It's not a case of having different content in different places," he said, adding: "I don't think we necessarily need to change anything. We're already producing the material that everyone else wants."
Brooks is said to regard closing the gap on MailOnline as a priority and has poached two senior Mail executives, including Tony Gallagher to be editor of The Sun. Dinsmore wouldn't comment directly on whether overtaking MailOnline is a target but hinted that is the ambition.
"We have an awful lot of work to do, we have an awful lot of learnings to make," he said. "We're coming from a long way back. But we're very clear on our focus and what we want to achieve. This is a very exciting journey. We go into things to get the biggest results we possibly can. But are we going in with our eyes open? Yes. We have to provide the best service for our readers and our clients."
Brooks' dramatic return as chief executive, four years after she left in the wake of the phone-hacking scandal, has coincided with a number of senior commercial departures.
Changes have included a shake-up of marketing, with plans to do more advertising work in-house. But Dinsmore played down suggestions that News UK has already cut all ties with creative agency Grey London.
"We're looking at everything," he said. "Rebekah and I came here 12 weeks ago. It feels like 12 years ago – just in terms of the moves we've been making. We're looking at the best way to set ourselves up."
Dinsmore, whose previous experience has been largely in editorial and operations, rather than advertising, admitted it has been a steep learning curve. "When you go into any new job, it feels like you're drinking from the fire hose."
Gallagher has caused a stir in his first few months as editor, notably when he ran the findings of a poll on The Sun's front page that said one in five British Muslims had "sympathy for jihadis" – a claim that the pollsters distanced themselves from. However, Dinsmore was full of praise for Gallagher. "He's doing a fantastic job in really showing me up," he said.
As he looks back on his own time as editor, Dinsmore recalled the moment when he realised the paywall wasn't working. "There was one day about four or five months ago when we had five exclusives on the front page", but instead of The Sun getting the credit and the online traffic, "they became the front page of MailOnline as a 'revolving door'."
But now the battle lines have changed. "I'm really excited about the prospect of what we're doing here and what we can achieve," Dinsmore said. "It's fantastic to be part of a global company with global aspirations that is investing in journalism and in the commercial side of the business. If we achieve one thing in the next 12 months in conveying that excitement, then we'll have done something."