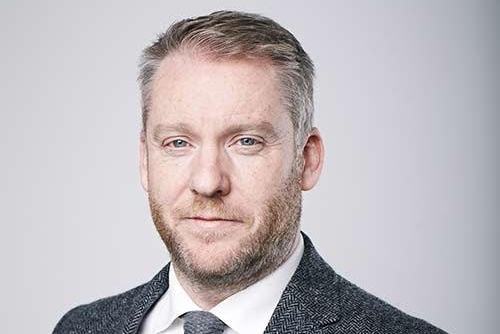 Dominic Carter, the chief commercial officer of News UK, has set up The Bridge Studios as part of his overhaul of the commercial operation, which he is repositioning as a "partner", rather than just a "vendor", for advertisers.
The Bridge Studios plans to bring together all of News UK's work in content creation for brands, including creative, data, insight and events, "to help its clients more effectively reach News UK's valuable audiences".
Carter shook up the commercial operation earlier this year, renaming it The Bridge, partly because News UK is based at London Bridge.
Field held a similar role at Trinity Mirror where he founded and led the Invention team, which focuses on branded content and sponsorship, particularly online and in mobile.
He has been at the publisher of The Daily Mirror since 2005 where he overlapped with Carter who was director of national advertising from 2005 to 2006.
Field started his career at News UK in classified ad sales in the 1990s for its former titles, The News of the World and Today, Described by Trinity Mirror colleagues as "a cheeky chappie", Field is expected to join News UK in the autumn after a period of gardening leave.
He said: "News UK's thinking that it should be a partner, working in consultation with advertisers to connect them with the amazing, engaged audiences of The Sun, The Times and The Sunday Times, rather than just having a sales relationship really resonated with me.
"I am really looking forward to working at one of the most confident media owners out there and building on some of the great work the team has already been doing."
A source close to Trinity Mirror suggested News UK's decision to hire Field showed it was trying to "emulate the success" of The Daily Mirror publisher in developing content solutions for advertisers.
Some agencies have questioned privately whether News UK is willing to change and be more flexible in its dealings with clients. Rebekah Brooks, the chief executive, told Campaign last month that the publisher "must offer different things" to advertisers.
Parent company News Corp admitted at its recent quarterly results that advertising remains "challenging" in the UK with revenues down 10% in the April to June quarter – a slight improvement on earlier in the year.
The group has said it wants to use its fantasy football game Dream Team, Sun Bingo and new sports betting arm Sun Bets to boost revenues.
News UK is completing the £220m acquisition of talkSPORT owner Wireless Group, although the radio sales team is expected to be run separately from the newspaper arm in the near-term.
Carter said: "The Bridge Studios will bring together all of the knowledge and insight that News UK has in creative excellence.
"Field will be a key member of the team who will help News UK continue the transformation of its commercial offering by working closer with our clients in strategic partnership, rather than traditional vendor-customer relationships."