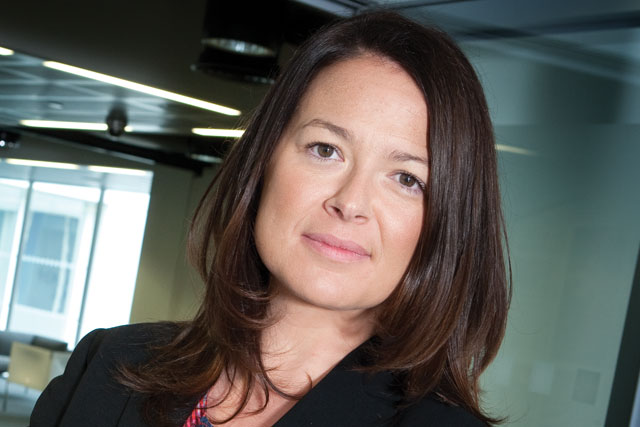 In her new role, Vanneck- Smith will take responsibility for Dow Jones' marketing and customer relationships globally. As global managing director, she will also have P&L responsibility for the Dow Jones business outside the US.
When she takes up the role in September, Vanneck-Smith will continue to be based in London, but will travel within the various Dow Jones regions, including the US, EMEA and Asia-Pacific.
She will report to Will Lewis, the former News International general manager who was confirmed as the chief executive of Dow Jones in April.
As the chief marketing officer since 2010, Vanneck-Smith has been responsible for leading The Times, The Sunday Times and The Sun's marketing, including developing their direct relationship with its readers through the Times+ and Sun+ membership and paywall offerings.
Vanneck-Smith said: "[I will be looking to develop] The Times strategy and what we have been doing here: turning around declining titles to sustainable titles that are seeing growth in sales terms in the last few years.
"The Times+ model is something that we are looking to export within the News Corp network."
After joining News International, as it was then known, in 1996 as a graduate trainee, she was promoted to marketing manager and then promotions director, before moving to The Daily Telegraph as its marketing director in 2005.
After rejoining News International in 2007 as the marketing and sales director at The Times, Vanneck-Smith was promoted to managing director of Customer Direct, a new initiative to develop direct relationships with customers.
Following Vanneck-Smith's promotion, Chris Duncan, currently the director of customer sales at News UK, is promoted to chief marketing officer of News UK.
Vanneck-Smith said the internal promotions were a testament to the strength of the News Corp team: "You see other companies that need to go outside the company to drive growth and international strategy, where as we are promoting from within."
News Corp was formed last year when News Corporation split into two, separating its publishing division from its entertainment and TV assets.
This article was first published on Campaignlive.co.uk