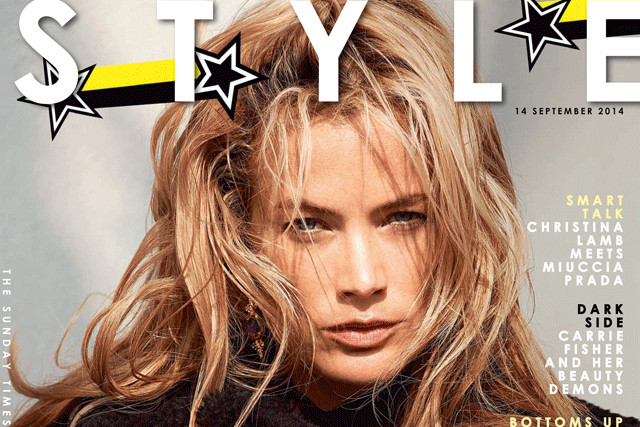 Style's 172 page perfect bound Autumn Big Fashion issue, free with The Sunday Times, features Carolyn Murphy on the front cover.
It contains 85 pages of ads for high-end fashion and luxury brands and News UK reported an 8% lift in revenue year on year.
Advertisers include Louis Vuitton on the inside front cover double-page spread, and Dior on the outside back.
The running order for the opening bank of 10 spreads is: De Beers; Gucci; Prada; Versace; Marc Jacobs; Armani; Bottega Veneta; Chloe; Mulberry and Tom Ford.
From last year, the total number of advertisers has increased by 10%. The total number of ad pages has grown by 15%.
Paul Hayes, managing director of News UK Commercial, said: "These numbers confirm that print is still hugely important to advertisers.
"We relaunched Style 18 months ago with a renewed focus on fashion and beauty opening up a range of new advertising opportunities for brands looking to target the title's high-end demographic.
"This latest issue of Style confirms the title's importance in the marketplace as it offers mass reach into a premium, fashion and beauty buying female demographic and, more importantly, it reaches a significant sector of that audience who don't consume other fashion and beauty titles."
Style's Autumn Big Fashion Issue will be distributed at London Fashion Week and is one of a series of fashion-focused issues in September.