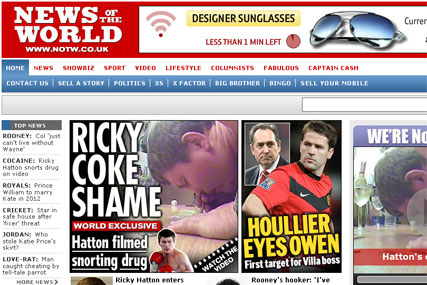 A day's access will cost £1, the same as The Times and The Sunday Times.

At the same time, the Sunday tabloid will relaunch its website, as well as the website of its magazine, Fabulous.

The News of the World website has begun inviting people to register their details to be notified about forthcoming changes to the site.

A News International spokeswoman declined to reveal whether there would be a period of free access for registered customers before the paid-for access is introduced, saying only that registered customers would be given an introductory offer at launch.

Access to the Fabulous content will be included in the price of the News of the World.

There will also be a News of the World iPad app priced at £1.19 a week, to launch shortly after the website.

The company is still working on a paywall for The Sun, which will be the last of its titles to drop the free model.

The spokeswoman declined to comment on whether pricing for The Sun's digital content would be separate from the News of the World's digital content.