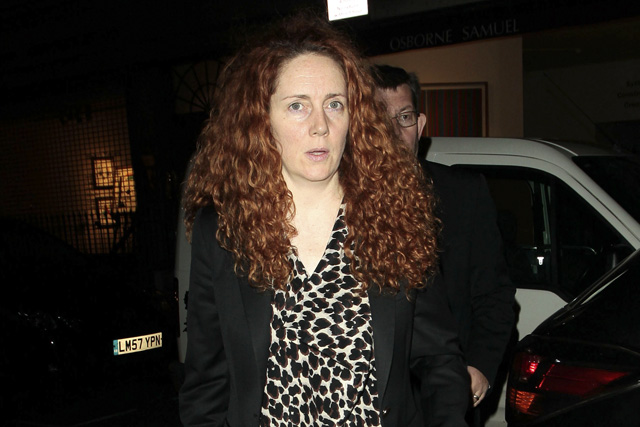 Procter & Gamble, Sainsbury's, T-Mobile and npower were among the first brands to announce that they were monitoring the situation.
But then advertisers such as Ford, Vauxhall, the Co-op and Halifax went further by pulling campaigns planned for the newspaper. Their boycott added to the impression that the NotW and the NI chief executive, Rebekah Brooks, were under siege.
Agencies, however, while acknowledging that the allegations of phone-hacking were serious, displayed little of the indignation and bitterness towards the newspaper and its management that has been exhibited by some members of the public.
Rather, agencies gave the impression that NI had not acted quickly enough to reassure them that there was a strategy designed to limit damage to its commercial partners. One idea, suggested by Phil Georgiadis, the chairman of Walker Media, was that NI should not run any ads in this week's paper.
However, NI executives, led by the commercial managing director, Paul Hayes, met on Wednesday morning, and, while admitting to a "very fluid situation", planned to run ad pages on Sunday.
WCRS&Co's chief executive, Matt Edwards, refused to comment on its position as the ad agency for the NotW and The Sun. But the majority of industry sources considered it unlikely that the NotW had become a contagion.
NotW's top spenders
| | |
| --- | --- |
| Company | Adspend (£m) |
| BSkyB | £2.49 |
| Everything Everywhere | £1.55 |
| O2 UK | £1.23 |
| Procter & Gamble | £1.24 |
| Tesco | £1.01 |
Source: The Nielsen Company (for period
1 May 2010 to 30 April 2011)
SHOULD BRANDS BOYCOTT NOTW?
Phil Georgiadis chairman, Walker Media
"I don't think advertisers should act as judge and jury until something has been proven. All advertisers must be conscious of the Twittersphere that suggests there may be a victimisation of any advertisers that appear in this weekend's newspaper."
Paul Hayes managing director, News International Commercial
"We are communicating daily with all agencies and advertisers and are encouraged by their response in that the majority of advertisers recognise that these are no more than allegations."
Charlie Varley managing partner, MediaVest Manchester
"There's been a short-term reaction from some clients, which is understandable if they are talking to families. But I wouldn't necessarily recommend all clients to pull out – these allegations relate to something that happened a long time ago."

Mark Holden worldwide planning director, PHD
"We have to take a balanced view between how advertisers and agencies react. There's a grey area in that many newspapers use less than scrupulous means. If you boycott one, then you are making a statement and therefore setting yourself up to accusations of hypocrisy."
Tony Quinn head of planning, JWT London
"I expect brands will boycott the NotW only for as long as it takes for the newspaper to get the next Ashley and Cheryl Cole exclusive. I would like brands to take a long-term perspective but there's increasingly only a short-term timeframe on moral outrage."
Alex Altman chief executive, Initiative
"The strength of the press is the depth of its relationship with readers. If advertisers feel uncomfortable with the relationship, then I understand this – everything needs to be judged on its merits and each advertiser will have a different point of view."
Campaign and Brand Republic are liveblogging the unfolding NotW story here