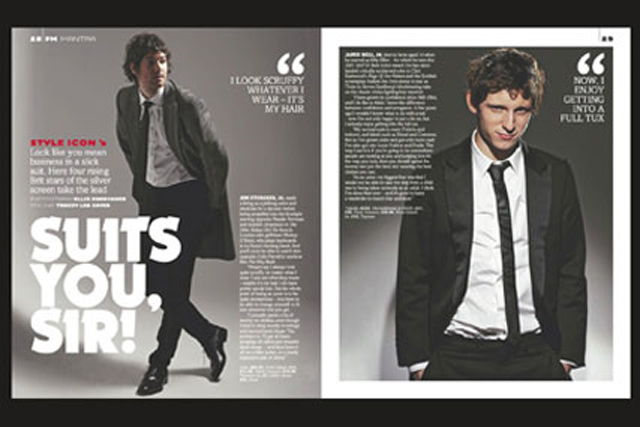 The men's fashion and grooming title has only committed to a being a one-off, although internally, News International hopes it can become something of a regular feature.
The pilot issue of Jam is believed to have secured a range of advertisers from men's grooming and men's fashion high-street brands, including Carat's client Alberto Culver and ZenithOptimedia client L'Oreal.
News International, also publisher of The Times, The Sunday Times and The Sun, is believed to be reluctant to commit to any more than one issue ahead of industry-wide paper price hikes in the coming months.
The 56-page supplement magazine is led by editor Mark Hayman, currently creative director of Fabulous.
As well as style and grooming, the magazine will feature gadget, fitness, food, music and film content and "in-depth investigative features".
The publisher, this month, also formally announced the appointment of Joely Carey as editorial director of both Fabulous and Jam.
Paul Hayes, managing director of NI Commercial, said: "We are convinced that there is a need for an intelligent title with scale for both our male audience and our commercial partners.
"It's a really exciting time for this market and we believe we have a product that will deliver great results in all areas."
Bauer came to a similar conclusion about the dearth of men's titles and launched a pilot issue of its magazine Gaz7etta for men in October. The magazine publisher has yet to announce whether there will be a second edition.
News of the World launched its weekly women's glossy Fabulous in February 2008 under the watch of Jane Johnson, who also worked on the launch of Bauer's Closer magazine. The title's advertisers include Nintendo, Blackberry and Wella hair.
In September, News International unveiled its new TV and lifestyle magazine Buzz, a replacement to TV Mag.
Telegraph Media Group (TMG) has lifted the cover prices of both The Saturday edition of The Daily Telegraph and The Sunday Telegraph by 10p.