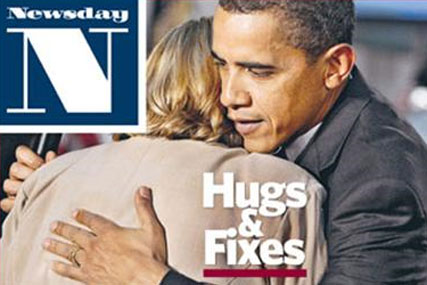 However, the move comes after staff recently took a pay cut.
News of the hires was announced by editor-in-chief Debby Krenek in a memo to staff yesterday.
Krenek, in the memo, said: "In a big step forward on boosting our local coverage, during the next six months we will hire 34 new journalists for our newsroom and digital teams, and add 2,600 pages of additional news and opinion to our newsroom annually."
The hires follow dozens of jobs cuts at the paper over the past 18 months.
Newsday, which is owned by Cablevision Systems, has a weekday circulation of around 335,000. In July it agreed 5% pay cuts, across the board for all staff, including journalists.
The news was welcomed by the editorial unit of the Teamsters' Graphic Communications Conference, Local 406, but others were angry that the hires had come immediately after the pay cut.
One veteran told the New York Post that the move shattered management's credibility. "We just took a 5% pay cut based on the premise that they were losing money, and now they do this."