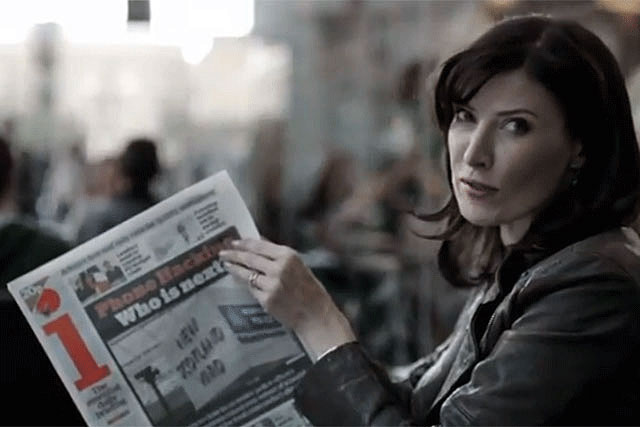 According to newspaper Audit Bureau of Circulations (ABC) data for January, the i's circulation hit a new high of 243,321, after a 9.7% rise on December.

That includes 47,145 bulk copies, which is down from 51,279 in December, while The Guardian's circulation does not include any bulk copies.

The circulation increase may have a lot to do with its latest television campaign, launched on 9 January, but it continues a sustained run for the paper.

Over 12 months, its circulation has risen 82% – at an apparent cost to The Independent, which has fallen 36.7% over the same time frame to 117,084 copies (including 43,315 bulk copies).

The Guardian, which is due to run a campaign at the end of this month, has been less affected, falling 17.7% over the year to 229,753 copies.

Compared with December, it is down just 0.2%, while The Times is down 1% to 405,113 and The Daily Telegraph is up 1.6% to 596,180.
The publisher of The Guardian claimed its product should not be compared with the i. A Guardian News & Media spokesperson said: "Comparing The Guardian with the i is hugely misleading. The Guardian is a global brand with a reach of tens of millions."

"Our newspaper is a quality title with a cover price of £1.20, a different audience to the i and an ABC that includes zero bulk copies.
"The i is a 20p tabloid with tens of thousands of bulk copies padding out its numbers. A better comparison would be with The Independent, which is consistently selling over 100K fewer copies than The Guardian each weekday, and approximately 300K fewer copies on Saturdays, despite being cheaper."

Another paper to see in the New Year with a TV advertising push was The Sun, and it too can boast of a big month-on-month increase. The 8.7% rise took it to 2,751,219 copies, its highest level since August 2011.

The Daily Mirror was up 2.8% from December to 1,122,563 copies, and the Daily Mail returned above two million copies with a 0.8% rise.
Click here for the full January 2012 ABC data
Follow Daniel Farey-Jones on Twitter @danfareyjones