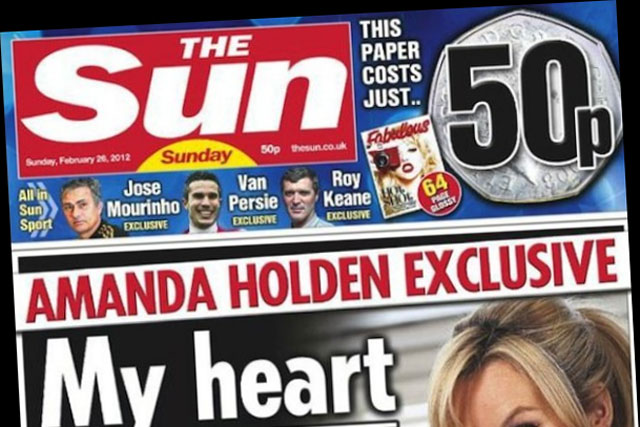 The Sunday Sun sold 3,213,613 copies on its debut, with a cover price of 50p. Its impact on its tabloid rivals, which also ran with a 50p cover price, was immediate.
The Sunday Mirror was down 9.06% month on month to 1,594,293, The People dropped 9.02% to 701,246, and the Daily Star Sunday, fell 7.09% to 599,078.
Elsewhere, The Mail on Sunday was down 2.01% month on month to 1,882,469 and the Sunday Express was down 6.60% to 567,800.
Today's figure for The Sun is in line with Rupert Murdoch's own estimation of 3.26 million announced in a tweet just one day after the launch issue.
Earlier this week, The Sun on Sunday was panned by The Independent's owner Evgeny Lebedev for being "quite flat and not particularly interesting".
Follow Arif Durrani on Twitter @DurraniMix