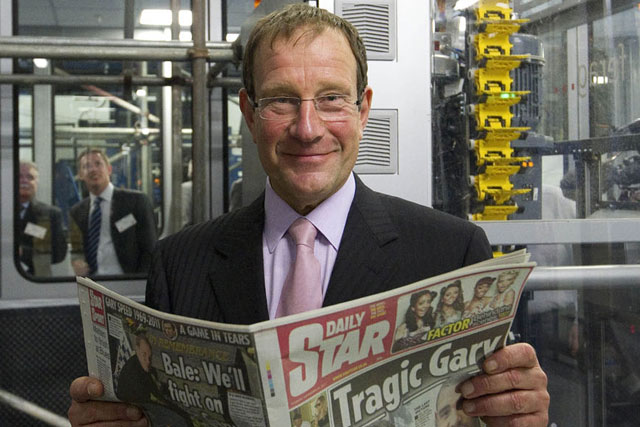 The 30p-priced Daily Star is the third most popular tabloid in the daily market, trailing behind the 45p Daily Mirror and the 40p-priced Sun.
As a group, year-on-year the red tops were down around 10%, as they suffered from unfavourable comparisons against the heavy editorial coverage of the riots last year which helped the red-tops perform well.
The Daily Star's circulation marks its second highest circulation of the year so far, after January. It outperformed the red-top sector as a whole which was down 0.32% in July from the previous month.

The circulation uplift comes as Desmond mulls a possible offer for sister title, Daily Star Sunday, from former ITV commercial director Rupert Howell and former Sunday Express editor Sue Douglas.

In July, the mid-market Daily Mail was down just 0.95% to 1,921,239 while the Daily Express was down 7.79%, to 555,544.

Cover price revenues at the Daily Mail are 30% higher than last year, due to tactical cover price reductions brought in last summer in order to capitalise on the closure of the News of the World.

The quality press, which generally performed well during the Olympics, enjoyed a mixed performance in July.

The biggest faller was The Independent, down 7.09% giving it a daily average circulation of just 83,619. The Times and The Telegraph both nudged up slightly, 0.99% and 1.32% respectively, to 404,099 and 581,249 respectively.

The Guardian was down 1.02% to 209,354 in the period.

The 20p-priced i was the big winner in the quality sector, up 2.76%, to 280,122.