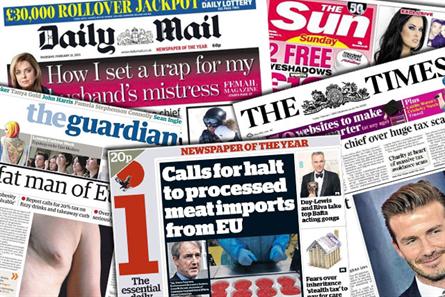 The concise i appeared to feel the impact of a 10p price rise to 30p as circulation fell nearly 2% in the month, and 5.6% year on year, to average 287,206 copies a day.
News UK's The Times was the best-performing national newspaper, actually up slightly for the month and down just 0.45 per cent year on year to 397,713.
No national newspaper managed to increase sale year on year in April but The Times, which since August has sat behind a paywall, is the closest and most robust.
The Financial Times was the biggest faller, down nearly 3% in April and 15.8 per cent year on year to 224,250 worldwide. In the UK, the increasingly mobile and digital business provider has a circulation of over 75,000 copies.
All of the national newspaper circulaton figures for April, complete with comparisons, can be viewed by clicking on the interactive images below.
AUTOFEED INTERACTIVE DATA
Follow @joelfothergill