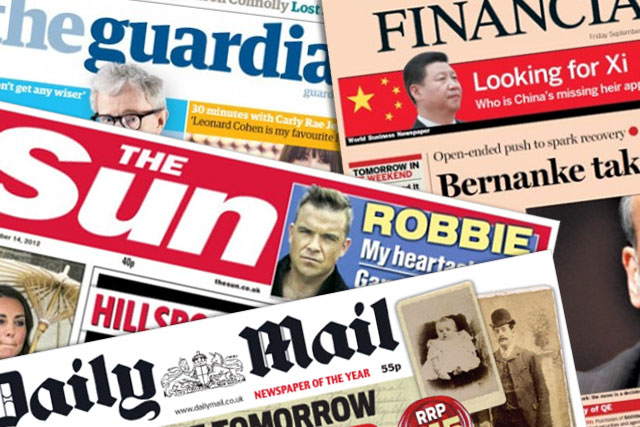 The Sun's Sunday edition dropped 2.2% from September, with the daily edition down 2.5%.
The drops were mirrored by other tabloids, and exceeded by the Daily Star's daily and Sunday editions, which fell 3.2% and 4.5% respectively.
Star proprietor Richard Desmond recently put the cover price of The Daily Star Sunday up 10p to 90p, following an increase from 50p to 80p in July.
The Sun on Sunday remains at its launch price of 50p, but suffered its eighth straight month of decline, leaving it at 2,037,515 copies.
The Daily Star Sunday hit nine straight months of decline, from a high of 644,804 copies in January (the month before the Sun's Sunday birth) to 389,079 in October.
The Sun's daily edition circulation has dropped for six months in a row, from 2,611,838 copies in April to 2,384,895 copies in October, having increased its cover price from 30p to 40p in June.

While the tabloids suffer, the daily market's cheapest and most concise read, Alexander Lebedev's 20p i, has accelerated past 300,000 copies.
It rose 7.7% from September, putting on almost 22,000 copies (of which only 140 were bulks), following a fresh burst of marketing activity.
This included getting the paper into 600 Starbucks locations, a new TV campaign, and promotion in universities with the recruitment of student ambassadors, as reported earlier this month.
Full figures for October 2012 (Click interactive graphics below for full details)



Follow @brproducers AUTOFEED INTERACTIVE DATA