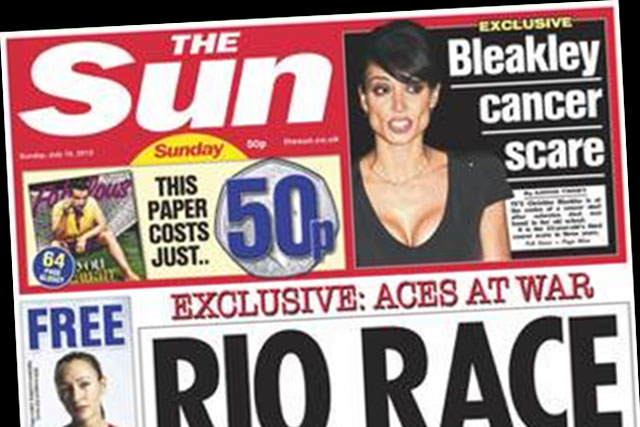 The 50p Sun on Sunday reported a circulation of 1,886,739 in December, down 6.10% on November. All the Sunday newspaper titles were down on the previous month, with the red-tops suffering the worse in the market, down 4.02%.
The Sun on Sunday's debut circulation figure in 2012 was 3,213,613. Its second audited figure was 2,426,894. Such a big loss to its headline circulation in December will be a concern to executives at the Sun On Sunday, which was launched as a replacement for the News of the World. The weekday issue of The Sun registered a circulation of 2,227,809 in December.
Across the rest of the Sunday tabloid market, the Daily Star Sunday was down 2.04% to 360,747. The Sunday Mirror was down 1.15% to 1,024,543 and the Sunday People was down 3.86% to 428,406.
Across the mid-market titles, The Sunday Express got the upperhand on its rival the Daily Mail, and fell just 1.60% compared to The Mail on Sunday which was down 2.6%.
The worse performer across the Sunday quality market was The Observer, which fell 2.26% to 230,833, although the rest of the Sunday quality market was also down on the previous month.
Full figures for December 2012 (Click interactive graphics below for full details)
AUTOFEED INTERACTIVE DATA
Follow @johnreynolds10