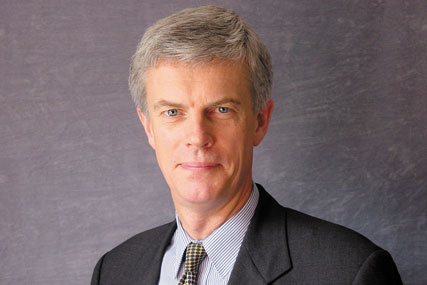 Yesterday, the BBC announced it was developing news and sports apps for the iPhone, set to roll out before this summer's FIFA World Cup. The apps will then be adapted for the BlackBerry and Android operating systems.
The Newspaper Publishers Association (NPA) said the move did not constitute an extension of an existing service, but rather an "entirely new service" and should therefore be subject to a Public Value Test.
NPA director David Newell said: "Not for the first time, the BBC is preparing to muscle into a nascent market and trample over the aspirations of commercial news providers. We strongly urge the BBC Trust to block these damaging plans,"
"The market for iPhone news apps is a unique and narrow commercial space, which means that the potential for market distortion by the BBC is much greater."
At this week's Mobile World Congress in Barcelona, the BBC's director of future media and technology, Erik Huggers, defended the plans, arguing that licence fee- payers were demanding access to digital content, "at a time and place that suits them".
Members of the NPA include Associated Newspapers, the London Evening Standard, the Financial Times, Guardian News & Media, Independent Newspapers, MGN, News International and Telegraph Media Group.