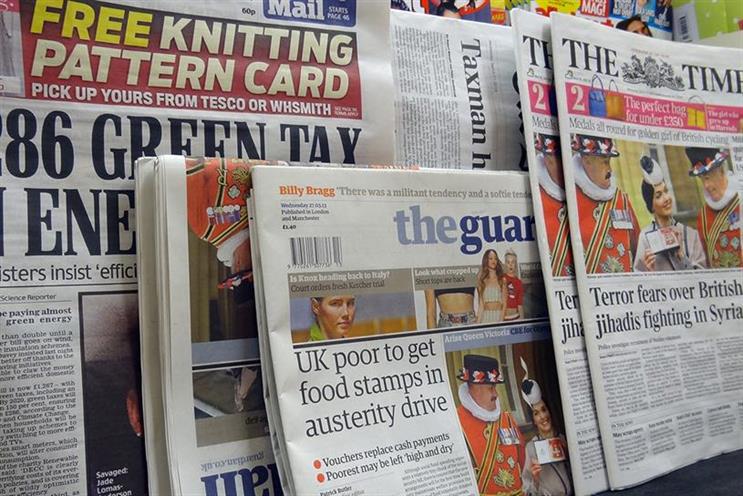 Print ad sales dived 14%, or £95m, in the first eight months of the year to £575m from £670m in the same period a year ago, according to Nielsen.
Newspapers got a brief respite around the Brexit referendum, when ad sales fell only 4.5% in June and 11% in July. Every other month this year has seen a fall of at least 14%.
The newspaper print ad market fell 13% in 2015 and 9% in 2014.
A number of high-profile brands abruptly slashed their print ad expenditure in favour of Facebook and other digital channels.
Tesco cut spend by 85% year on year in the first eight months of 2016 to £1.8m, O2 reduced its outlay on print ads by 45% to £4m and Marks & Spencer dropped its spend by 28% to £7m.
Worsening revenues will add to pressure on newspaper owners to consider pooling their ad sales in a single sales house in order to gain scale in their negotiations with media agencies, improve efficiency and cut costs.
News UK, Trinity Mirror, Telegraph Media Group, Guardian Media Group, DMGT and Northern & Shell have been in talks since at least May, when Campaign first reported that discussions had begun.
Steve Booth, chairman of MC&C and co-founder of BLM, has been leading the initiative, dubbed Project Juno.
Newspapers are understood to have commissioned Enders Analysis and lawyers to report on how a joint ad sales house might work and the likely obstacles emerging from a Competition